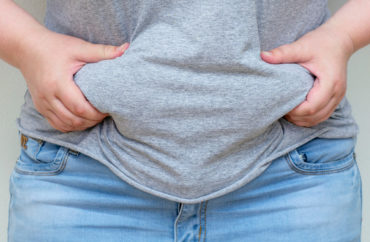 Counseling people to eat healthy and exercise while stuck inside during the COVID-19 quarantine is "traumatizing" to heavy people, according to a "fat studies" professor at the University of Wisconsin-La Crosse.
Writing on her "Two Fat Professors" blog, Dr. Darci Thoune argues that "advice" about how to avoid weight gain during a global public health disaster will "continue to traumatize people who are already being traumatized."
While Americans shelter in place, "we need to seek solace and comfort where we can, and for some folx that solace and comfort will be in food," Thoune writes, stating part of her mission is to "diligently fight the pervasive messaging of a relentless diet culture."
"To persist in promoting the idea that gaining weight is dangerous, bad, or something that we should be preoccupied with in this moment (or any moment) only feeds into a system of fatphobia that oppresses and abuses so many even in the best of times," writes Thoune.
Thoune singles out a Twitter meme featuring Little Debbie of snack cake fame turning into "Big Deborah" after 14 days of quarantine as particularly troubling.
— Jenny (@thepizzasnob13) March 30, 2020
Thoune also quotes De Elizabeth, writing in Allure, who says:
The most obvious problem with jokes about the "quarantine 15" or "the COVID 19" is that gaining weight is framed as an inherently bad thing — an idea that's steeped in fatphobia. While there have certainly been waves of progress in body positivity (as well as body neutrality, or the idea that it's okay if you just feel neutral about your body) in recent years, society is still poisoned by the idea that being fat (or gaining weight) is "bad" and losing weight is "good." It's a message that many of us are taught from a young age, and is reinforced throughout our lives via the media and pop culture. That harmful idea is the driving force behind these memes, and it sends a dangerous message that certain bodies are undesirable — which is simply untrue.
Thoune partners in the fat studies department at UW-La Crosse with Prof. Laurie Cooper Stoll, whose article "Fat is a Social Justice, Too" was featured in the November edition of "Humanity and Society."
Recently, students at UW-La Crosse have demanded new desks, arguing the use of smaller desks can cause "pain and social shame" to larger students.
"I often teach in classrooms with individual desks I can barely fit into myself, so I am acutely aware these desks are not accommodating for all students, especially fat students," Stoll wrote of the students' demands.
Read Thoune's full blog post here.
MORE: Meet the two professors leading the way in 'fat studies'
IMAGE: Shutterstock.com
Like The College Fix on Facebook / Follow us on Twitter