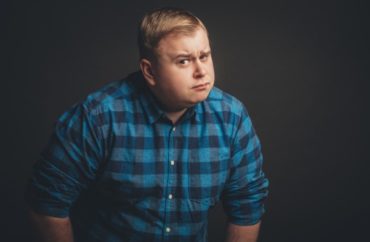 'We're talking about having spaces where all bodies can be included'
The University of Wisconsin-La Crosse is grappling with an uncomfortable problem: shame-inducing desks.
Students and a sociology professor who specializes in "fat studies" are demanding desks that can comfortably fit the wide range of body shapes on campus, but the administration won't explain to The College Fix how it will answer their demands.
Prof. Laurie Cooper Stoll argues that "fat phobia is a system of oppression worthy of greater theoretical and empirical consideration in humanist sociology," in her article "Fat is a Social Justice Issue, Too" for the November issue of Humanity & Society.
While Stoll didn't explicitly mention desks in an interview with campus newspaper The Racquet Press last month, her November paper elaborates on her own problems fitting into desks on campus, particularly those with "arms."
"We're not just talking about 'fat' students, we're talking about having spaces where all bodies can be included," she told the newspaper.
MORE: Meet the professors leading the way in 'fat studies'
The administration has not given a formal response to the demands, which go back at least four months, but officials have individually said they would consider acquiring less restrictive seating arrangements, without making firm commitments.
It is unclear on what progress, if any, has been made in addressing the size of desks on campus. Director of News and Marketing Brad Quarberg did not respond to Fix calls and emails on what the university will do in the short and long term to acquire more accessible desks and seating.
The Fix also asked what factors UWL considers before replacing desks, and the estimated cost; whether student and faculty demands can be accommodated; what pitfalls it's trying to avoid, such as making heavier students feel self-conscious by asking them to use plus-sized desks; and how it can operationalize Stoll's research.
Stoll herself has not responded to phone and email queries about her actions, if any, to change desk and seating options on campus, such as working through a faculty committee, and how successful they have been.
The Fix also asked if the professor would rather see a paradigm shift in how students position themselves in the classroom, not simply a wider array of desks and seating.
'Desks can threaten fat students' very identities as students'
Stoll's November paper traces the origin of "fatphobia" in the United States to the early 20th century. She emphasizes that fatphobia occurs because "unlike other marginalized identities, we think of fat as a 'choice' and, more to the point, we think of it as a bad choice."
She then lists and analyzes "several health myths that go unanswered in our culture" that reinforce negative stigmas and stereotypes with being overweight.
Fatphobia is frequently applied "as a way to mask overt racism in the name of 'health,'" Stoll argues. She quotes a 2014 book that says "many of the same attitudes and actions toward women of color and/or poor women that would be called discriminatory in another situation can be couched as justified—or even helpful—when read through the lens of fatness because such claims are supposedly about health."
The problems that accompany obesity and fatphobia are reinforced at the "intersections of fatphobia and other systems of oppression like sexism, racism, and classism."
Stoll (below) goes into an extended discussion of the role of classroom desks in causing "pain and social shame" to students on the larger side.
MORE: University event to tackle 'fatphobia,' 'fat-shaming'
"I often teach in classrooms with individual desks I can barely fit into myself, so I am acutely aware these desks are not accommodating for all students, especially fat students," she writes.
A 2009 study finds an "evident" relationship between classroom desks and disciplinary practices "that seek to form and control body 'size and general configuration,'" Stoll writes. "[T]he hard materials and unforgiving shapes of these desks punish student bodies that exceed their boundaries with pain and social shame":
Some fat students are unable or unwilling to subject their bodies to the disciplinary powers of desks and must sit elsewhere. In these cases, desks can threaten fat students' very identities as students; if their bodies cannot fit into structures that signify their intellectually receptive status, then they are, symbolically, at least, unable to learn. Homogenous thinness is rewarded with comfort and various privileges accorded to those granted identification as both students and normal. In these ways, classroom desks control body size and thereby produce the ideal thin student.
These larger students suffer emotional trauma that can have long-lasting ramifications that damage their psyche and affect their academic performances, she argues.
These conditions also plague UWL faculty members with "fat bodies," who "have pointed out that almost every chair in our offices and classrooms meant for instructor use have arms, which, again, is not accommodating for people with bodies that do not easily fit into these chairs," Stoll says.
UWL prioritizes athletes over fat students
A letter to the editor of The Racquet Press from December accuses Chancellor Joe Gow of putting campus athletes over "fat students."
Student Alyson Young, who did her senior capstone project on body discrimination in "required gym/health classes," wrote that the campus suffers from "a general culture of fatphobia."
She recounted telling Gow at his annual open forum that "desks on our campus are not accessible for fat students," leading some students to feel not only humiliated but also "a sense of not belonging at a place of higher education."
Gow allegedly responded that "he had never considered this issue before, but that he would look into getting actual tables and unattached chairs for the classrooms," Young wrote. But she chided him for saying these purchases "could be expensive."
The university is spending $49 million "for a new field house" for athletes despite being a lower-profile Division III school, Young said. "It makes it very clear that the campus does not value its fat students":
The student-athletes already have two buildings and a stadium on this campus to perform their activities in, whereas fat students do not have a single building that they can be fully comfortable in and they are constantly having to prove their worth on this campus.
In contrast to the amount UWL spends to make its athletes comfortable, the administration supposedly "cannot afford to pay for students to comfortably sit in class, which I can promise would not cost that much money," Young wrote.
Other students shared their discomfort with fitting into classroom desks in the Feb. 14 Racquet Press article, including tall and overweight students and even a football player.
Scott Schumacher, associate director of planning and construction, told the newspaper it was a "fine balance" between redesigning classrooms and taking care of other facility-related needs.
The university recently realized it should ask for student input on "side seating, or accessory seating," for faculty offices because students would be using it when they visit those offices, he said.
"It kind of clicked for me," Schumacher said. "If you bring a concern to us, we will get it on the radar, and there are some things we can do tomorrow to at least help."
MORE: Campus ideology gets into the culture via 'idea laundering'
IMAGE: UfaBizPhoto/Shutterstock
Like The College Fix on Facebook / Follow us on Twitter