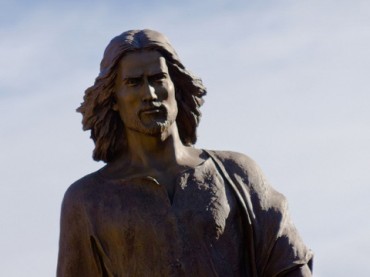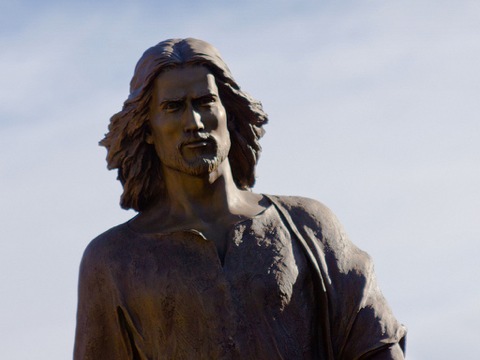 A professor at Georgetown University–a Roman Catholic institution–made a shocking statement about Jesus Christ on television Monday. Michael Eric Dyson, a professor of sociology at Georgetown, was being interviewed about "Duck Dynasty" star Phil Robertson's recent controversial statement that homosexuality is a sin.
But professor Dyson made a controversial statement of his own, claiming that loving Jesus is "interestingly homoerotic."
"The same men who sat up in a church of all men 'I put my God, Jesus over all women, I love Him more than I love her!' Hmmm… do you really? That sounds interestingly homoerotic to people who are outside your religious tradition!" Dyson said. "I'm not suggesting it is but I'm suggesting there are some very interesting narrative tensions within the Bible itself and within Christianity beyond that." (Read more.)
What television network aired this interview? MSNBC, of course.
This is not the first time The College Fix has reported on the antics of professor Dyson. In December of 2011, we reported on Dyson's full-credit academic course focusing on the lyrics of rap artist Jay-Z.
Despite the fact that the class, entitled "Sociology of Hip-Hop: Jay-Z," centers on the lyrics of an artist who says such profound things as, "I got 99 problems, but a b*tch ain't one," Dyson insisted that his class consisted of meaningful scholarship.
"[The class] just happens to have an interesting object of engagement in Jay-Z — and what better way to meet people where they are?" Dyson said to USA Today. "It's like Jesus talking to the woman at the well. You ask for a drink of water, then you get into some theological discussions…"
Dyson also said that if Jay-Z were alive among the ancient Greeks, he "would be regarded as a god in terms of literary and poetic expression."
In view of Michael Dyson's string of statements to the media over the past couple of years, it is remarkable that he is employed by a Roman Catholic university.
According to Catholic Education Daily, "Georgetown University ranks as the highest paying Catholic college in the country, with average full professors taking in more than $170,000." In all likelihood, Dyson's salary is much higher than that, however, because Georgetown has given Dyson the rank of "University Professor"–the highest faculty ranking available, reserved only for those the university considers its most distinguished scholars.
(Image: PhotoDean.Flickr)
(Via Drudge)
Like The College Fix on Facebook / Follow us on Twitter