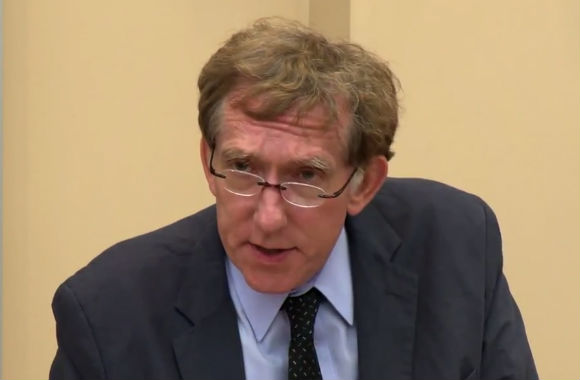 A Duke University Divinity School professor who called diversity training a "waste" of time has resigned after disciplinary proceedings were launched against him and he was barred by his dean from faculty meetings.
At issue is a February email in which Professor Paul Griffiths advised his colleagues not to bother with a proffered volunteer diversity training, called "Racial Equity Institute Phase I Training." Slated for March, it would work to ensure the divinity school is "equitable and anti-racist in its practices and culture," according to the invite.
"I exhort you not to attend this training," Griffiths stated in his Feb. 6 listserv reply to his peers. "Don't lay waste your time by doing so. It'll be, I predict with confidence, intellectually flaccid: there'll be bromides, clichés, and amen-corner rah-rahs in plenty."
"… We have neither time nor resources to waste. This training is a waste. Please, ignore it," he added.
For that, he was accused of racism and sexism, and disciplinary proceedings against him were launched.
Griffiths' dean, Elaine Heath, responded on the listserv that it was "inappropriate and unprofessional" for him to publicly "humiliate or undermine" his colleague who sent the invitation, Prof. Anathea Portier-Young.
Next, in a March 10 letter to Griffiths, Heath stated: "It is unacceptable for you to refuse to meet with me … Beginning immediately you will not be permitted to attend or participate in faculty meetings or committee meetings … Your continued refusal to meet with me will result in further consequences, including but not limited to the loss of travel and research funds."
So Griffiths said good riddance.
In a statement in Commonweal Magazine, Griffiths writes in a piece headlined "To the University, with Love: Why I Resigned from Duke" that his 34-year career in academia has come to an end. He said he came to education with a love of words, and it is that passion for discourse that was his downfall. He laments that the Ivory Tower is no longer a place where freedom of thought and expression is allowed:
It's over because I recently, and freely, resigned my chair in Catholic Theology at Duke University in response to disciplinary actions initiated by my dean and colleagues. Those disciplinary actions, in turn, were provoked by my words: critical and confrontational words spoken to colleagues in meetings; and hot words written in critique of university policies and practices, in support of particular freedoms of expression and thought, and against legal and disciplinary constraints of those freedoms. My university superiors, the dean and the provost, have been at best lukewarm in their support of these freedoms, preferring to them conciliation and accommodation of their opponents. And so, I reluctantly concluded, the word-struggle, the agony of distinction and argument, the search for clarity by dramatizing and exploring difference—these no longer have the place they once had in the university.
The episode is of concern to many.
"It's hard to figure out what's more appalling about this episode: the ease with which powerful faculty members can strip their colleagues of their ability to do their jobs just because those colleagues exercise free speech and don't sign on to their ideological priorities—or the increasing power of bloated university bureaucracies, especially 'diversity' bureaucracies over every facet of existence at a university that is supposed to be devoted to the life of the mind," writes Charlotte Allen in The Weekly Standard.
Writing on First Things, Jennifer Frey points out that Griffiths' exercise of his freedom of speech led to his resignation.
"Why would an eminent Catholic theologian resign? The immediate reason was that Prof. Griffiths had spoken his mind freely and frankly about his reservations regarding the various diversity initiatives on offer at Duke. For this sin, he was swiftly and resoundingly disciplined by his administration. Tired of fighting, Griffiths has decided to leave academia behind," Frey writes.
The American Conservative has published all of the emails and memos related to the drama at Duke University.
MORE: Professor faces disciplinary proceedings for calling diversity training a waste of time
Like The College Fix on Facebook / Follow us on Twitter
Like The College Fix on Facebook / Follow us on Twitter