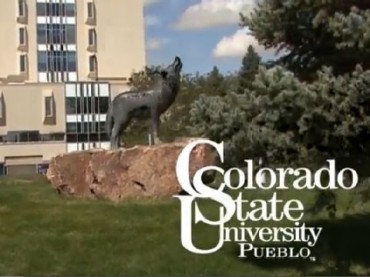 A Colorado State University-Pueblo professor recently sent a campuswide email that compared plans to layoff dozens of university employees with a 1914 massacre in which families fighting against unfair working conditions were shot and killed.
The email was titled "Children of Ludlow" and referred to the 1914 Ludlow Massacre in which more than 12 people – including women and children – were killed by an armed militia.
After the email was sent in mid-January, sociology professor Tim McGettigan had access to his campus computer systems, including his email, restricted by administrators, which has since prompted a controversy over free speech rights that remains unresolved.
"Today, the people of southern Colorado are still struggling to get their own little piece of the American Dream," McGettigan had penned in his now-infamous email. "They aren't looking for handouts, or special treatment. They just want to make a decent living and give their kids a chance at a brighter future."
"In recompense for this unpardonable sin, CSU Chancellor Michael Martin has assembled a hit list," the email continued. "Today, Michael Martin is traveling to CSU-Pueblo to terminate the 50 people who are on his hit list. In his own way, Michael Martin is putting a gun to the head of those 50 hard-working people while he also throws a burning match on the hopes and dreams of their helpless, defenseless families."
The language used in the email prompted campus officials to restrict the professor's access to his university email account, according to a letter sent to McGettigan by Deputy General Counsel Johnna Doyle of the Colorado State University system.
Doyle stated McGettigan was in violation of CSU-Pueblo's Electronic Communication's Policy, which bans "use of electronic communications to intimidate, threaten, or harass other individuals, or to interfere with the ability of others to conduct university business."
But McGettigan's email didn't constitute a threat, according to the Foundation for Individual Rights in Education.
A threat, the foundation pointed out in defense of the professor, has been defined as "those statements where the speaker means to communicate a serious expression of an intent to commit an act of unlawful violence to a particular individual or group of individuals" by the United States Supreme Court in Virginia v. Black. 
FIRE has thrown its support behind the professor.
"To undo the wrongs it has committed to Professor McGettigan and to free expression as a whole in the campus community, CSU-Pueblo must immediately and unconditionally restore McGettigan's email account access, rescind its earlier charge that he violated CSU-Pueblo's Electronic Communications Policy, and not use his email as the basis for any additional punishment," the foundation stated.
McGettigan has since regained some of his account access, but he is still prohibited from sending mass emails to other university email accounts.
CSU-Pueblo President Lesley Di Mare defended the actions of the university in a statement to Inside Higher Ed:
"Considering the lessons we've all learned from Columbine, Virginia Tech, and more recently Arapahoe High School, I can only say that the security of our students, faculty, and staff are our top priority," Di Mare said. "CSU-Pueblo is facing some budget challenges right now, which has sparked impassioned criticism and debate across our campus community. That's entirely appropriate, and everyone on campus – no matter how you feel about the challenges at hand – should be able to engage in that activity in an environment that is free of intimidation, harassment, and threats. CSU-Pueblo has a wonderful and vibrant community, and the university has a bright future."
"I'm confident that we can solve our challenges with respectful debate and creative problem-solving so that we can focus on building that future together."
McGettigan told the university's student publication that if campus leaders believed there was a true threat facing faculty and students, deactivating an email wouldn't have helped.
"This has violated my academic freedom, my freedom of speech and has assassinated my character," the professor said.
The professor has also said he believes the financial crisis is a sham due to an American Association of University Professors analysis that stated CSU system finances are mostly in good shape. A plan to build a South Denver campus has also created doubt in the legitimacy of the crisis. 
College Fix contributor Kara Mason is a student at Colorado State University Pueblo.
Like The College Fix on Facebook / Follow us on Twitter