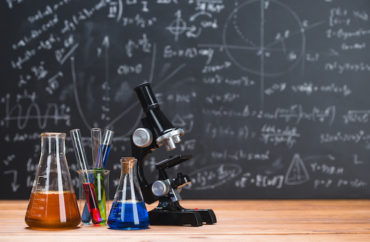 It 'depends on what you mean by standards'
An economics professor at Duke University is defending his and his colleagues' calls to institute grading curves in science, technology, engineering and mathematics courses in order to recruit more women into those fields, claiming that the "large differences in grading practices [between types of courses] should be evened out."
The College Fix previously reported on a new study published as a working paper at the National Bureau of Economic Research. In that paper, titled "Equilibrium Grade Inflation with Implications for Female Interest in STEM Majors," the authors claim that professors should equalize average grades across all classes to attract more women into the STEM fields.
Following that report, one of the authors of the study, Peter Arcidiacono, reached out to The Fix to offer more information on his and his colleagues' conclusions.
"The point of the paper is to understand why the substantial differences in grading practices and workloads exist across departments and how these differences affect STEM enrollment," he said via email.
Demand contributes to grade discrepancies
Arcidiacono said that the popularity of STEM classes can tip the scales in favor of harder grades. "Average class sizes are higher in STEM and economics courses than in the humanities. Enrollment concerns can lead to humanities courses giving higher grades and assigning less work relative to their STEM counterparts. We find that the lower grades given (not the higher workloads) disproportionately leads women away from STEM and economics courses, though both genders are affected," he said.
Asked why women were more likely to be negatively affected by the harsher grading policies of STEM classes, Arcidiacono alluded to "some psychological research on this that I'm not as familiar with."
"Within economics, there is evidence that men are more likely to attribute poor performance to bad luck while women are more likely to attribute it to something about them. The way we pick up the differences is in looking at how men and women sort into classes. If a class rewards math ability relatively more than other classes, how do students with high math ability sort into that class and how does the sorting vary by gender?"
The professor said that when women expect higher grades in STEM courses, they are more likely to enroll. Consequently, he said, equalizing grading practices between STEM and non-STEM courses "would have a bigger effect for women than for men and would increase overall STEM enrollment," to the effect 11 percent.
Asked about concerns related to possibly lowering standards in STEM courses, Arcidiacono said that it "depends on what you mean by standards."
"Grading scales are arbitrary. However, from a workload perspective we would actually expect workloads in STEM classes to increase, especially relative to their humanities counterparts," he said.
"The intuition is as follows. Classes with low demand have two ways to increase enrollment: give higher grades or assign less work. The opposite is true for classes where demand may be too high. If we take away grades as a way of evening out enrollment across fields, then differences in workloads will become more pronounced. So average study time would be expected to go up in STEM classes."
According to the National Girls Collaborative Project, women relative to their population numbers are significantly underrepresented in degree programs such as engineering and physical sciences, and they comprise only 28 percent of the science and engineering workforce. In particular, women make up only 15 percent of the engineering workforce.
The paper's authors, Arcidiacono said, are "not saying we should lower standards in STEM." Rather, he said, they are acknowledging that "STEM and non-STEM classes grade very differently and this affects who ends up in the different types of classes."
MORE: STEM profs should give easier grades in order to draw more women into the field, study says
MORE: Men lag in humanities, languages, graduate fields of study
IMAGE: Anatoly Tiplyashin / Shutterstock.com
Like The College Fix on Facebook / Follow us on Twitter