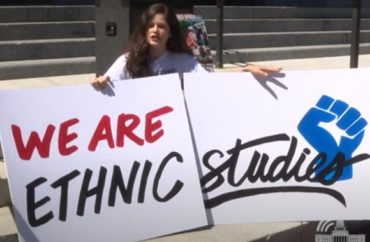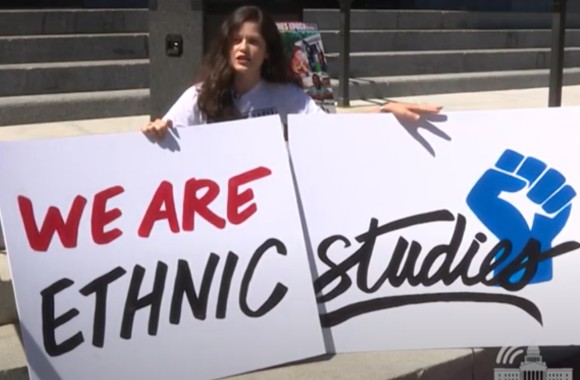 Calls classes 'necessary agitation' 
An education professor at the University of Arizona recently warned about white students' resistance to mandated ethnic studies courses.
"Ethnic studies occupies a unique place within higher education," Nolan Cabrera wrote in The Conversation. He said that "the merits of ethnic studies stand on their own, especially at a time of substantial racial unrest."
Nevertheless, Cabrera warns about white students resisting mandated ethnic studies courses.
The education professor said "making these classes a graduation requirement will undoubtedly change the dynamics and composition of the students who take these courses."
"Simply put, these classes will now have more white students who are there only because they must be, not because they choose to be," Cabrera said.
Cabrera blamed "white fragility" for the reaction from white students.
He explained:
While there is some research on white students' resistance in ethnic studies classes specifically, there is substantial evidence regarding how they engage with other classes where race is the primary focus. For example, when college courses focus on racism, it is frequently framed by white students as a form of hating white people.

…The problem with white fragility is that it frequently emerges within college classrooms when the subject is racism. It can also take the form of white student resistance and evasiveness. This resistance has been shown to negatively affect instructor course evaluations, particularly for instructors of color.
Cabrera then turns specifically toward white males.
"[W]hite men often see classes that address race and racism as less academically rigorous than other courses," Cabrera said, offering his explanation for the negative course evaluations.
He argued to maintain the mandate and noted non-white students are required to take "Eurocentric" course.
"In looking at the research, I have seen little evidence that students of color resist these Eurocentric courses the same way that their white peers resist courses that focus on race," Cabrera said.
"Agitation" among white students is a good thing, the professor said.
He explained:
Anti-racism makes many white students feel uncomfortable because it functions as a type of social agitation. As the esteemed sociologist W.E.B. Du Bois reminds us, 'Agitation is a necessary evil to tell of the ills of the suffering. Without it many a nation has been lulled to false security and preened itself with virtues it did not possess.'

Meaningful ethnic studies courses can contribute to this type of necessary agitation. In my view, making them mandatory can challenge all students to explore, understand and address the realities of racial oppression.
"Yes, there will be predictable resistance to these course requirements," Cabrea said, but "that is what makes an ethnic studies requirement so critically important."
MORE: Cal State's new ethnic studies requirement promotes anti-Semitism
IMAGE: California Assembly Democrats/YouTube
Like The College Fix on Facebook / Follow us on Twitter