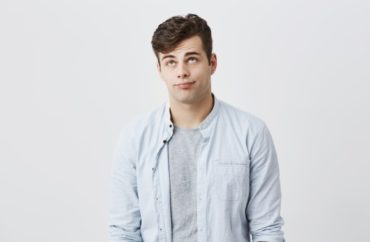 This past Thursday at Iowa State University, Professor Nolan Cabrera of the University of Arizona spoke about that nasty 'ol "white privilege" … because, according to the Iowa State Daily, "as the world's knowledge of diversity expands, understanding how privilege interacts and intersects with different groups is important."
But of course.
Cabrera, an alleged "nationally recognized expert" on the topic, says "We live in a very racial time, and it is important to understand the racial dynamic on college campuses." The prof claims he can "bring a different perspective on race" because "when we talk about racism, it's usually centering students of color, who are the targets of racism."
Two and a half years ago, Professor "Nationally Recognized Expert" spoke in favor of something dubbed "progressive stacking," a method where students of color get the first say in a classroom. Cabrera says this is necessary because "it's very common for people of privileged social identities to dominate conversations."
Unsurprisingly, Cabrera notes this technique was utilized in the Occupy movement.
Controversy arose about stacking when a University of Pennsylvania teaching assistant tweeted about it thusly: "I will always call on my Black women students first, other POC get second tier priority. WW come next. And, if I have to, white men." (Emphasis added.)
Around the same time as this stacking controversy, Cabrera published a piece about a concept he dubs "white immunity." This term should supplant "white privilege" because
[…] Privilege is frequently misinterpreted to imply a semi-charmed life, or at least a comfortable one.

Within this context, I argue that the term privilege unintentionally derails conversations about race by mislabeling the nature of this dynamic. Instead of elevating White people, systemic racism makes humane treatment an elusive goal for People of Color […] Thus, it is not as much that Whites are raised (or privileged) by racism, but rather, that People of Color are precluded from equitable treatment.

Therefore, I argue that racial justice educators should start using "White immunity" to more accurately engage and describe what has been known as White privilege. White immunity means that People of Color have not historically, and are not contemporarily, guaranteed their rights, justice, and equitable social treatment; however, White people are because they have protection from this disparate treatment.
Cabrera says society cannot just grant people of color this white immunity, even though doing so implies everyone would finally be equal (isn't that what we want?). "It's not a possible or even a laudable goal," he says. Sort of like how racial progressives have inverted colorblindness into (yet) another form of racism.
"For White immunity to end, White supremacy also has to end," Cabrera says. "It is very important to understand this reality because unlike [Peggy] McIntosh's 'knapsack' metaphor, one cannot remove White immunity."
Much like Robin DiAngelo's "white fragility," with Cabrera's "white immunity" there's no way out, so to speak, for Caucasians. Every angle is covered so that any disagreement or concern on the part of whites is something bad … or even evil.
Nevertheless, Cabrera should be happy as there's good coin to be made peddling this stuff. DiAngelo, for example, makes around $12,000 per visit (excluding travel expenses), and $320 per hour per phone call (if "absolutely necessary").
For progressive whites, what's a few grand when they can feel better about themselves?
MORE: How to make big bucks: Run a white guilt workshop
MORE: White privilege lecture: Whites are 'dangerous' if they don't see race
IMAGE: Cookie Studio / Shutterstock.com
Like The College Fix on Facebook / Follow us on Twitter