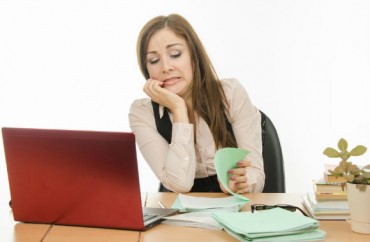 Citing a poor public response, Missouri State University Professor Alicia Walker announced that she is ending her study on the relationship between penis size and self-esteem.
Walker realized that her request for penis measurement and photographic evidence was being skewed and that she was receiving responses that were jokes, Inside Higher Ed reports.
Walker blamed "inaccurate media coverage," telling Inside Higher Ed, "The tipping point was going to bed after day three of the coverage — most of which was inaccurate and irresponsible — once again not being able to field all the emails I received that day despite working all day to do so."
The article continues:
Walker's study was mocked in publications that claimed she was collecting "dick pics." The dominant media narrative was that Walker was only looking to prove that men with small penises had lower self-esteem, which affected her data pool. The data were skewed toward men of below average size and prevented Walker from discovering if high self-esteem correlated with men who were above average.
The Fix previously covered the story and included Walker's stated goals and study objectives from the website's research portal. The article also included quotes from an interview with her, as well as attempts to contact Missouri State University for further information.
But she claims her study was not received as fairly elsewhere:
"With the widespread misrepresentation of the study's aims and methodology, you have to question what's happening to your participant pool," Walker wrote. "I'd fielded emails from men who [said] they had purposefully responded with joke answers (e.g. some reported uploading pictures of Sponge Bob and other cartoon characters, their pets, etc.) in an effort to throw the study's findings into jeopardy."
Walker added that she had received "verbally abusive emails and phone messages" from men critical of the study, but that she also received support from men who were intending on participating in the study when she announced she was cancelling it.
"I have had so many men beg me to do this study anyway … This study was an opportunity for them to vent and process," she wrote to Inside Higher Ed.
She expressed interest in revisiting the subject at some point in the future with different methodology.
MORE: Professor asks men to send her pictures of their penises to help measure self-esteem
Like The College Fix on Facebook / Follow us on Twitter