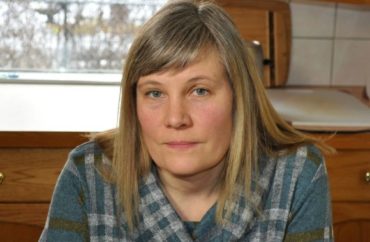 Professor maintains her demotion was violation of academic freedom protections in contract
A Canadian anthropologist who says she was dismissed from an administrative position for her views on sex and gender is appealing to get her post back.
"[My union's] position has been — and in my view, should continue to be — that in removing me from a service position, the University in fact violated the academic freedom protections in my faculty contract," University of Alberta anthropology Professor Kathleen Lowrey told The College Fix in a recent email.
In May, Lowrey lost her arbitration case against the university for its removal of her as associate chair.
She is pursuing an appeal despite her union's declining to participate. The hearing will be held via Zoom on July 13.
"Lowrey boils her views on feminism down to a few key ideas: men cannot get pregnant, lesbians don't have penises and that biological sex is real," according to a June 2020 profile in The National Post. Some students said her endorsement of these ideas made them feel "unsafe."
In her email to The Fix, Lowrey confirmed she will continue teaching for the university and plans to contest her union's refusal to participate in her appeal at the upcoming hearing.
"My own sense is that if you read the arbitrator's decision, it hands the union a win in the first section that they don't want to put at risk by appealing, and they don't see the threats to academic freedom in the second section that are clear to me," she said.
Lowrey provided The Fix with a Powerpoint draft that outlined concerns she will address in the appeal. The presentation focused on three points: "This decision is a license to kill, it is based in error, and AASUA [her union] has a duty to fight."
Lowery was dismissed from her university administrative post in spring 2020.
"Your appointment to the position of Associate Chair…will conclude effective July 1, 2020," Lesley Cormack, dean of the University of Alberta Faculty of the Arts, wrote in an email to Lowery she shared with Edmonton Journal.
"You are unfortunately not able to be as effective in your role as the Department and Faculty require, and it is not in the best interests of the students or the University for you to carry on," the letter continued.
However, "in a series of meetings [at the university] held during the spring, Lowery says she was pressured to resign from that role for what she believes are her views on gender, and when she refused to do so, she was relieved of the position," National Post reported.
"All Professor Lowrey has been told is that she is somehow making the learning environment 'unsafe' for these students because she is a feminist who holds 'gender critical' views," the Centre for Free Expression, a Canada free speech nonprofit, reported at the time.
No formal complaint was made against Lowery in 2020, The Fix reported that year.
According to the Centre for Free Expression, the request for Lowrey's resignation was based on "one or more students [going] to the University's Office of Safe Disclosure and Human Rights and the Dean of Students, André Costopolous" to voice their misgivings.
Lowrey also refused to put her pronouns in her university bio, instead providing a link in its place to an article by J. Stein titled, "Should you declare your pronouns?"
Lowrey also published a post in February of this year in response to an invite to a virtual talk on pronoun usage. The University of Alberta sent her the invitation, and her response to it in the blog, published by GenderDissent, analyzes the language used to look down on those who do not adhere to the pronoun discussion.
Lowrey wants to set a precedent for professors facing similar backlash for unpopular views
"My employment status with the University is not in jeopardy," Lowrey told The Fix in her email. "The position from which I was dismissed was part of my 'academic service.'"
"I remain a tenured associate professor at the U of Alberta," she continued.
"My job has three dimensions: teaching, research, and service. I am contractually obligated to carry out duties in all three categories, and my work in all three categories is protected by academic freedom (this is in my employment contract)."
"The University's position has been that since I am still free to do 'teaching and research' on gender issues, my academic freedom has not been interfered with," she wrote.
Lowrey told The Fix why she fights.
"Academic freedom is not 'best out of 3': it applies to all three domains, all the time," she said.
"The arbitrator's decision has simply misunderstood this, and it is the responsibility of my union to clarify this point — not just for me, but because this decision will be drawn upon in future arbitrations in the post-secondary sector."
MORE: Montana State student wins legal battle over 'preferred pronouns'
IMAGE: University of Alberta
Like The College Fix on Facebook / Follow us on Twitter