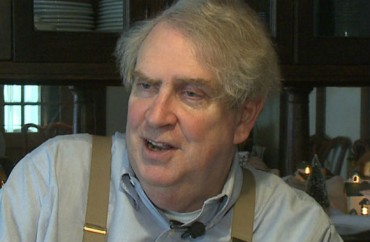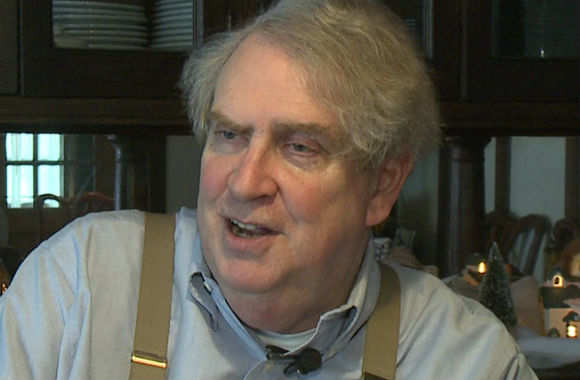 Who gets to decide the scope of 'academic freedom' – a self-interested employer?
When a Wisconsin court ruled that Marquette University did not violate John McAdams' rights by firing him because of his blogging, it put every tenured professor in the state on notice that they could be legally fired on the flimsiest pretext.
That's because the court said professors could be held responsible for the subjective response to their words – reasoning described as "bizarre and frankly idiotic" by the conservative professor's ideological opposite at the American Association of University Professors.
McAdams had publicly criticized a graduate teaching assistant for telling one of her students he couldn't openly disagree with gay marriage in class – this, at a nominally Catholic university. Some people read his blog and cyberbullied the TA, who ended up leaving Marquette.
A faculty hearing committee recommended McAdams' two-term suspension, but President Michael Lovell ordered him to apologize or else he'd be fired. Being a blustery SOB, McAdams refused (and then got an academic freedom award).
He's in a sort of limbo now, an indefinite suspension without pay, without so much as a hearing on the non-apology charge. Indeed, failure to apologize is not a violation of Marquette policy, and the AAUP said Marquette was distorting the group's principles.
This calls for immediate intervention by the Wisconsin Supreme Court, not a leisurely stroll through the intermediate appeals court, according to both McAdams' lawyers and a free-speech group who has championed his cause.
MORE: Student told he can't disagree with gay marriage – 'everyone agrees on' it
"[T]here is no binding precedent on the question of how far academic freedom extends," the Wisconsin Institute for Law & Liberty, which is representing the professor, said in a press release.
Indeed, McAdams told The College Fix last year he was wary of even seeking a settlement for fear of the precedent it could set against academic freedom.
The high court can finally provide a standard for both professors in the University of Wisconsin System and private schools that explicitly promise them academic freedom, as does Marquette, according to the institute:
"Professor McAdams' case continues to be a bellwether for academic freedom. Nothing he said or wrote justifies having his tenure stripped from him. Marquette's decision to fire him is arbitrary and sets a dangerous precedent for professors not just at Marquette, but at UW System schools and other private colleges," noted Rick Esenberg, president and general counsel at WILL.
The institute explains further in its "petition for bypass" that the lower court simply decided that Marquette got to decide the meaning of its employment contract with McAdams, which explicitly promises him academic freedom.
This presents multiple issues of "first impression" in the state – in other words, the appeals court has little precedent to consult – and the lower court ruling may have already had "a chilling effect on free expression by the faculty" in the University of Wisconsin, where the First Amendment is directly implicated.
MORE: Why John McAdams is wary of settling his academic freedom suit
'Faculty already report being reluctant to teach about sensitive issues'
The Foundation for Individual Rights in Education filed a friend-of-the-court brief with the Wisconsin Supreme Court as well, agreeing with McAdams' lawyers that the high court should immediately take the opportunity to "develop the law at issue in the case."
This goes far beyond Wisconsin, according to FIRE's brief:
The lower court's ruling significantly compromises faculty members' free speech and academic freedom rights at a critical juncture …

Around the country, the free speech and academic freedom rights of faculty are being eroded by students, administrators, and members of the general public demanding censorship and by administrations caving to those demands. This capitulation is to the serious detriment of American higher education and ultimately the health of our democracy.

If a faculty member is not free to criticize, even publicly, the pedagogy of a fellow instructor, or to respond in kind to his or her critics, important institutional dialogues about teaching, scholarship, politics, and more will be deeply chilled. Faculty already report being reluctant to speak out and even to teach about sensitive issues for fear of professional repercussions. If the lower court's ruling stands, the increasing chill on faculty expression will only intrude further as administrators around the country seize on the decision to justify disciplining faculty for public dissent on topics both internal and external to the university.

MORE: Bisexual Latino prof chased out – for being too conservative
The student whom McAdams defended had expressed his view about gay marriage after his "Theory of Ethics" class. His graduate instructor allegedly told students "everyone agrees on" gay marriage, so they'd skip the topic.
When the student objected in a conversation after class, the instructor said his view was homophobic and could offend his peers.
FIRE puts this incident in the broader context of difficult or embarrassing classroom conversations being silenced or chilled – one notable example is discussion of rape law – because they might embarrass the university:
In recent years, faculty have increasingly faced investigation, discipline, and even termination both for speaking about matters of public concern and for classroom speech wholly germane to the subjects they are teaching. …

Too often, these decisions are informed less by genuine pedagogical concerns and more by a desire to protect the "brand" of the increasingly corporatized university by kowtowing to the demands of students and others who believe they should have the right to decide what is and is not taught — and how things are and are not taught — at our colleges and universities.
By ruling that McAdams' civil criticism of the graduate instructor was "professional misconduct," the lower court gutted academic freedom, FIRE says:
How may a faculty member "engage in intellectual debate without fear of censorship or retaliation" if, by naming the proponent of an opposing view, he or she risks sanction? How might a faculty member "remain true to his or her pedagogical philosophy and intellectual commitments" if he or she is prohibited from rebutting critics by name? If termination is an acceptable consequence of the heated debate and sharp-elbowed public criticism that pedagogical dispute may spark, then academic freedom is a dead letter.
Call the new diversity initiative a waste of money? You're fired
The action isn't just happening in Wisconsin, notes George Leef of the Martin Center for Academic Renewal.
He connects the McAdams' dispute to a University of Arkansas System proposal that would make lack of "collegiality" a fireable offense in and of itself, on par with "threats or acts of violence," and allow professors to also be fired for a single bad evaluation by a single administrator if they refuse "cooperation" to improve.
As Leef says, the "collegiality" cudgel could be used against a professor who "says[s] something critical of the latest SJW fad or write[s] that the administration's new diversity initiative is a waste of money."
The law professors who sounded the alarm about this proposal, Joshua Silverstein and Robert Steinbuch, are basically echoing the argument I made earlier this month: "Collegiality" is a convenient way for administrators to quickly and quietly purge vocal conservatives like McAdams from their faculty.
Minorities are the prime target of the rule, and not just racial and religious minorities, they say: "[O]ne of our greatest fears is that the proposal will put conservative faculty in the cross-hairs because they are a distinct minority on campus."
MORE: UA System wants to make it easier to fire outspoken conservatives
IMAGE: Fox 6 Now screenshot
Like The College Fix on Facebook / Follow us on Twitter