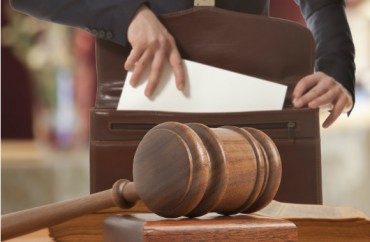 A professor investigated by Portland State University after writing an article that defended colonialism has been cleared.
"The university's investigation concluded and no action was taken," Associate Vice President of University Communications Chris Broderick told The College Fix this week. "The university is obligated to investigate any claims of discrimination made by students, faculty or staff. Because personnel matters are confidential, details of the complaint are confidential."
School officials denied the investigation was linked to the controversial article, but the professor targeted by the probe, Bruce Gilley, has said the two were linked. Although his employers have ruled in his favor, Gilley said he is not content with what he was forced to go through.
"My team continues to vigorously pursue this egregious investigation and will make sure that those responsible are held accountable and the appropriate lessons are learned," Gilley told The College Fix via email.
Gilley, who teaches political science, published in September "The Case for Colonialism" in the peer-reviewed Third World Quarterly. In it, he analyzed the history of Western colonialism and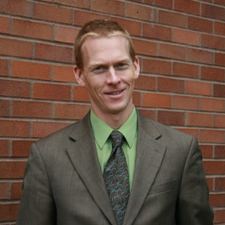 compared cases of countries before, during and after colonialism. He argued the practice has merit and in many cases has benefited colonized societies in spite of its known downsides on native populations.
Soon after it came out, he was accused of racism by peers. A petition garnered 17,000 signatures demanding the article be taken down. Scholars called for him to be fired. The article was eventually removed after threats of violence against Gilley (pictured).
After the controversy, Gilley was placed under investigation by Portland State University over some sort of discrimination or harassment claim that according to campus officials had nothing to do with the article flap.
"We can confirm there is an ongoing investigation. However, we cannot discuss details because it's a personnel matter. The university is obligated to investigative any claims of discrimination and harassment made by students, faculty and staff. We can also confirm that this investigation is not politically motivated nor is it an investigation or response to the article titled 'The Case for Colonialism,'" Kenny Ma, director of media and public relations at Portland State, told The College Fix in an April statement.
Ma had continued: "While Portland State University does not endorse the viewpoints of Professor Gilley's article, we are committed to academic freedom. As such, we acknowledge the right of all our faculty to explore scholarship and to speak, write and publish a variety of viewpoints and conclusions. When our faculty engage in scholarly inquiry, they represent only themselves, and the university supports only their right to do so, not the specific content of their work."
In Gilley's version of events, he said he believes that the investigation was not based on discrimination or harassment, telling The Chronicle of Higher Education during the investigation in March that it is a "gross abuse of process" and "entirely motivated by my article."
MORE: 'The Case for Colonialism' lives on
Like The College Fix on Facebook / Follow us on Twitter