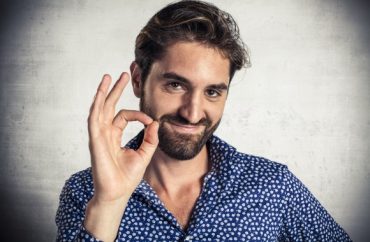 POINTS! to Auburn University engineering Professor Peter Schwartz for his cleverly sarcastic trigger warning atop his syllabus for one of his fall classes.
"Prof. Peter Schwartz's tongue-in-cheek take on trigger warnings – which have become ubiquitous on many campuses across the country – warns students that the course will subject them to such horrors as physics, work and quizzes," reports AL.com. "It's an attempt at humor from a man who on Monday told AL.com that he considers trigger warnings to be 'a joke' and he would never issue a serious trigger warning."
"I think trigger warnings are a joke to begin with and I wanted to see what one might look like in an engineering course. Looks kind of silly, doesn't it? That (sic) because it is," the professor said in an email.
The full trigger warning for the "Fundamentals of Engineering Mechanics" course states: "TRIGGER WARNING: physics, trigonometry, sine, cosine, tangent, vector, force, work, energy, stress, quiz, grade."
The mock trigger warning at Auburn University comes as the University of Chicago is being championed across the nation for its recent letter informing students the institution does not support "trigger warnings."
But the Foundation for Individual Rights in Education has recently identified at least five colleges that suggest professors who don't use trigger warnings will be investigated.
Since 2014, students at universities nationwide have requested policies that mandate professors use "trigger warnings" before presenting material students may deem upsetting, a trend that has prompted praise, ridicule, and concern over academic freedom.
As for Schwartz, "I did it just because I was feeling exceptionally mischievous that day and didn't have anything better to do," he told AL.com. "You're the first person to say anything about it. I'm surprised you found it."
MORE: Students add trigger warnings to posts on Pokemon GO, U.S. Constitution, 'white men'
Like The College Fix on Facebook / Follow us on Twitter
h/t: Inside Higher Ed
IMAGE: Shutterstock