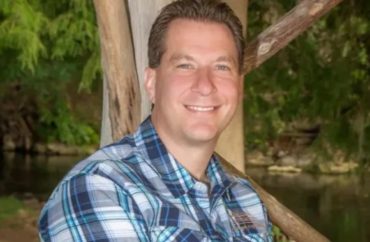 UPDATED
This is the second professor forced out at this community college for comments on LGBT agenda
A conservative political science professor and former police officer lost his job at St. Philip's College in San Antonio after he allowed debate on topics including homosexuality and policing, the second professor at the school to be forced out in the last semester.
Will Moravits told The College Fix that in all his class discussions he tells his students that the classroom "is a place where all opinions are welcomed and encouraged, but not required. I also remind them that if they feel uncomfortable, they have my permission to excuse themselves from the discussion."
Moravits' situation should not be confused with that of Johnson Varkey, a biology professor at St. Philip's who says he was fired for teaching that sex is determined by chromosomes.
After classes on police brutality and LGBTQ culture a student complained to the college and said Moravits' open discussions made the student "uncomfortable." The resulting complaints led to him being removed from teaching, despite having an agreement that ran through the spring 2024 semester.
The student specifically said that Moravits taught "the LGBTQIA+ community is riddled with pedophilia, the 'p' in the LGBTQIA+ community stands for pedophilia and gay pride activists organize parades 'with 12-year-olds jerking off in them,'" according to a letter sent by Moravits legal team to the Texas community college and reviewed by The Fix. His attorney disputed the allegations as did two students in the class.
A former black student of Moravits submitted an affidavit which stated "when we discussed LGBTQ issues, as usual, Dr. Moravits discussed things fair and square. I don't recall Dr. Moravits talking about kids 'jerking off' at LGBTQ Parades. If he had said something crude like that, I believe I would remember it clearly."
Another student in an affidavit expressed similar sentiment and added that when he was interviewed by Alexandra Figueroa, the student conduct and Title IX director, he told her that Moravits never said any of these things and that Moravits, "treated every student…with respect."
After receipt of the complaint, the college escorted Moravits off campus with police and informed him he would be placed on paid leave while the college investigated.
During this time Moravits was not allowed to contact any of his colleagues or students to ask them to defend his character and teaching style.
MORE: Check out the Campus Cancel Culture Database
As a result, Moravits was fired on March 27 before he had the chance to defend himself. The college called it "non-renewal," but when Moravits went to collect his things, the college had four police officers escort him off campus again.
"Without my consent, employees packed up my property and took it to another location where I was allowed to pick it up under police supervision," Moravits told The Fix.
Moravits said he is "a firm believer in free speech and advocate that America, especially at the collegiate level, is a marketplace of ideas and that the proper mechanism for defeating an idea you disagree with is not to shut down speech, but to defeat those ideas with better ones."
Moravits explained that this is how he ran his classroom. So when a student agreed with the LGBTQ movement Moravits would counter with the opposing side's arguments. If a student was against the LGBTQ movement, Moravits would argue for the movement.
"I do my best to present both sides of the argument based on my research," Moravits told The Fix via email. "I also tell them that when I taught at a local high school, I had two trans male students in my class that transitioned while I was their teacher and that they trusted me with the knowledge because they knew I would still treat them with care and respect, despite my own personal views about the issue."
Kristi Wyatt, the associate vice chancellor of communications and engagement, told The Fix "the Alamo Colleges District does not comment on personnel matters or pending or threatened litigation."
Attorney Michael Allen is representing Moravits with funding from the Academic Freedom Alliance.
Allen told The Fix that the college's behavior "is a travesty and basically a fraud on the Texas taxpayers, not to mention suppression of his First Amendment rights and a violation of the Community College Districts own academic freedom policy to boot."
He said he is in contact with the college but could not provide further details on any legal proceedings.
He said he wants the college to reinstate his client "to his full rights and duties as an instructor at St. Philip's Community College and for the District to begin acting like a real educational institution that serves the Texas taxpayers rather than some sort of self-appointed cultural centurion that enforces ideological orthodoxy."
Editor's note: The article was updated to reflect that Moravits teaches political science.
MORE: 115 campus cancel culture incidents this school year
IMAGE: WillMoravits.com
Like The College Fix on Facebook / Follow us on Twitter