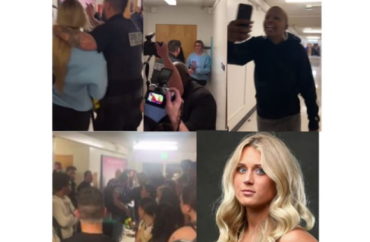 Those who argue cancel culture is a dying breed in higher education should check out The College Fix's exclusive Campus Cancel Culture Database, an interface that tracks such incidents in higher education across America.
During the last school year, there were a total of 115 incidents — an average of two incidents per week from July 1, 2022 through June 30, 2023.
The database seeks to document every example of targeting and suppression in academia during this age of censorship, memory-holing and soft totalitarianism. Launched in September 2021 with more than 1,400 entries, it currently sits at 1,682 entries.
The frequency of incidents tallied during the 2022-23 school year shows the progressive trend of shutting down ideas, speech and student groups remains in full effect.
"What the cancel culture database does is allows us to quantify the problem year over year," said Jennifer Kabbany, editor in chief of The College Fix.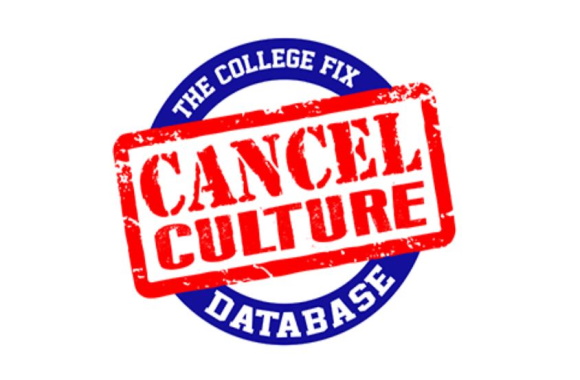 "Week after week, headlines highlighting professors who have been fired or conservative student groups that have been shut down sort of becomes a blur," she said. "But with the database, we can sit back and really take a look at the problem from 30,000 feet to truly show its breadth."
The database defines cancel culture as any effort by people or groups to identify someone or something as offensive or unacceptable and seek in some way to censor or punish the transgressor or item. It tracks both successful cancelations as well as attempted efforts, which can still have a chilling effect on freedom of thought.
Of the 115 incidents tracked during the 2022-23 school year, 63 were successful cancelations and the remaining were attempted campaigns.
One of the most common targets over the last school year were scholars who did not fall into lockstep with liberal orthodoxy or triggered oversensitive students: a professor was fired for teaching sex is determined by chromosomes; a DEI director was fired for criticizing DEI; and an art history scholar was fired for showing ancient depictions of Muhammad.
More building names were also on the chopping block, including John Marshall, the fourth Chief Justice of the United States, whose moniker was stripped from Cleveland State University's law school.
Student events shut down this past school year include pro-life ones at Virginia Commonwealth University and Gonzaga. A screening of Candace Owens' anti-BLM "Greatest Lie Ever Sold" documentary was also abruptly halted due to rowdy protesters at Central Connecticut State University.
Additional highlights from the spring 2023 semester include:
A gay conservative professor was suspended from Madera Community College after handing out Jeremy's Chocolates;

Long Island University shuttered multiple conservative groups for social media posts critical of gender ideology;

Texas A&M removed photos of white male alumni to show a commitment to diversity;

Syracuse students destroyed fliers promoting a North Korean defector's speech;

and USC and Smith College ditched the word "field" because it could be construed as "anti-Black."
By far one of the most notorious cancel culture incidents took place in April when a mob tried to surround Riley Gaines, a leading voice in the national battle to block biological males from competing in women's sports, and successfully chased her into a room.
She said she was assaulted and held hostage at San Francisco State University after serving as the keynote speaker at a "Saving Women's Sports" event on campus.
"The prisoners are running the asylum at SFSU…I was ambushed and physically hit twice by a man. This is proof that women need sex-protected spaces," she tweeted along with a video showing her being escorted through a hallway with police officers and others hovering near her in a protective mode as a chanting mob of students and others holding cameras following close behind.
MORE: Click here to review all 2022-23 entries into The College Fix's Campus Cancel Culture Database
IMAGE: social media screenshots
Like The College Fix on Facebook / Follow us on Twitter