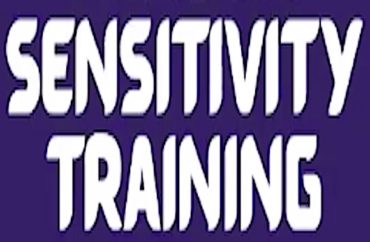 Student whose race was unknown until recently allegedly made 'monkey sounds' at a campus town hall
A professor at the University of Puget Sound is upset that a student of color had to undergo sensitivity training for allegedly making "monkey sounds" at a November campus town hall.
But — surprise! — no one outside of the town hall knew it was a student of color. At least not until a few days ago.
This may be because UPS President Isiaah Crawford, who's black and openly gay, had said in reaction to the (monkey) noises "This kind of behavior is in direct violation of the values that we hold on this campus."
And the university had added
Any racial slur is a direct violation of the campus policy prohibiting discrimination and harassment, the student integrity code, and the university's code of conduct.  It is simply unacceptable in civil society. The sound publicly expressed by the individual caused deep harm to Black members of our community and to the community as a whole. We are deeply sorry for the harm this inflicted. It is critical that when a situation like this takes place we all feel a sense of responsibility to respond appropriately.
UPS also had on hand counselors, "wellness services" and even a chaplain "for those deeply affected" by the incident.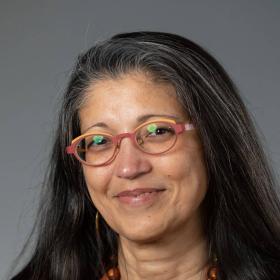 But UPS English Professor Priti Joshi (pictured) let the cat out of the bag. In a letter to the student paper published on February 20, Joshi revealed the student was of color — and whose "natural" laugh just happens to sound monkeyish.
(And, hilariously, Joshi noted that UPS officials had even referred to the monkey-noise incident as an "act of terror.")
But Joshi's main concern was that the student allegedly was "singled out" among others who were laughing and making noises. Worse, Joshi said it was a travesty the student had to submit to a "series of reflective educational experiences."
Why is this person being compelled to do what looks like punishment for a violation? Their laugh is a part of them, not something they can alter. Would we send an LGBTQ person for reeducation? (Readers can come up with stronger analogies; I've heard of a student who, upon hearing of this "resolution," said the case is like shaming someone for not standing during the pledge or a land acknowledgement only to learn the person is in a wheelchair) …

[UPS officials] pressured a single individual to accept a "resolution" that punishes them for something that is as integral to them as their skin color, desires, or any other natural state of being.
Despite the laugh "echo[ing] both a history and the contemporary reality of the racist country we live in," Joshi said "the ongoing work of taking up and facing down the legacy and reality of racism faced by our Black comrades should not include punishing someone for the ways they look or sound different from a 'norm.'"
The editor-in-chief of the student paper The Trade agreed, saying "This campus has an ongoing history of racism with which it must reckon. However, diving for low-hanging fruit and villainizing a student of color for the sake of looking proactive does nothing to absolve the University of its injustices."
I asked Professor Joshi if she would feel the same had a white student — who possessed a "normal" laugh like a monkey sound — was ordered to "reeducation." She did not respond.
MORE: Suspended for creating a public 'bigots' list, minority U. Puget Sound students plan appeal
MORE: Univ. axes 'three wise monkeys' from conference promotion due to 'racial stereotypes'
IMAGES: Calabarzon Dept. of Tourism/Facebook screencap; U. Puget Sound screencap
Like The College Fix on Facebook / Follow us on Twitter