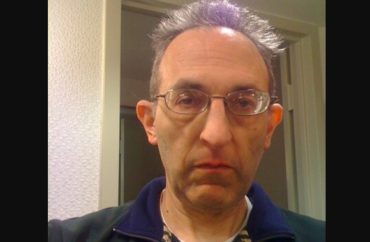 Compares right-wing groups to man responsible for murders of thousands of Jews 
An English professor at Wayne State University recently took to Facebook to declare it would be "more admirable" to kill speakers who espouse "transphobic, racist [and] homophobic" views than to just shout them down.
Steven Shaviro, who recently has taught courses related to film, prefaced his comments by noting he doesn't advocate "violating federal and state criminal codes."
Nevertheless, Shaviro (pictured) wrote that "right-wing groups" invite speakers with the (alleged) previously noted adjectives because they "want to provoke an incident that discredits the left" and to give "validation" to their "reprehensible views."
"Protesters get blamed instead of the bigoted speaker; the university administration finds a perfect excuse to side publicly with the racists or phobes, [and] the international and national press has a field day saying that bigots are the ones being oppressed," Shaviro continued.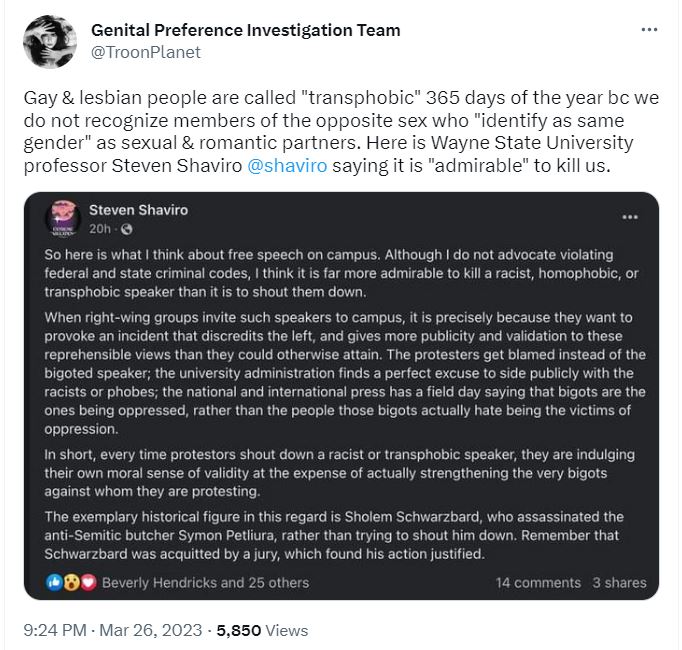 To help make his point, Shaviro invoked the assassination of Symon Petliura by Jewish anarchist Sholem Schwarzbard in 1926. Schwarzbard eventually was acquitted as Petliura was deemed responsible for the killings of thousands of European Jews during early 20th-century antisemitic pogroms.
For Shaviro, contemporary speakers who challenge modern academic orthodoxy on race and gender somehow are akin to Petliura.
Wayne State President M. Roy Wilson addressed Shaviro's comments in a campus-wide message: "We have on many occasions defended the right of free speech guaranteed by the First Amendment to the U.S. Constitution, but we feel [Shaviro's] post far exceeds the bounds of reasonable or protected speech. It is, at best, morally reprehensible and, at worst, criminal."
Wilson noted the matter has been turned over to law enforcement "for further review and investigation" and that Shaviro has been suspended.
According to his university profile, Shaviro's interests include music videos, science fiction and "process studies." His published articles include "The Erotic Life of Machines," "Supa Dupa Fly: Black Women as Cyborgs in Hiphop Videos" and "Pop Utopia: The Promise and Disappointment of Michael Jackson."
MORE: 19-year-old arrested for threatening mass killing at conservative student conference
MORE: Lecturer tells Yale medical students she fantasizes about killing white people
IMAGE: Steven Shaviro / Twitter screencap
Like The College Fix on Facebook / Follow us on Twitter