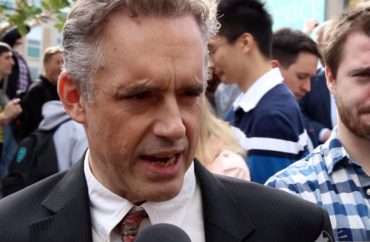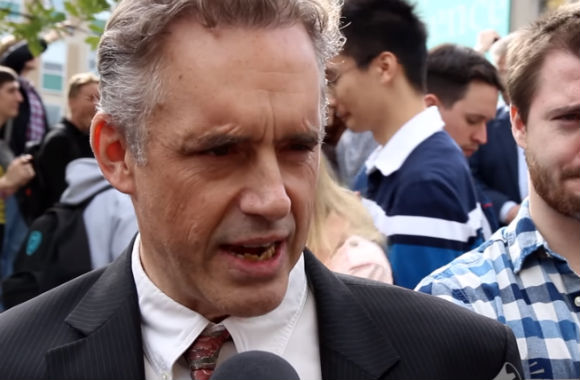 Many of his fans don't like the idea
Jordan Peterson has built an international following off of his refusal to use gender-neutral pronouns on campus, but for now, he's not going to shine his spotlight on course content and professors he considers harmful to the academy.
The University of Toronto psychology professor polled his quarter-million Twitter followers Friday night on whether "a reasonably precise AI-based website devoted to identifying postmodern/Neomarxist courses/professors/disciplines for students" would do more harm or good.
He wrote in a followup post Sunday that he put the idea on "hiatus" after talking with others and deciding "it might add excessively to current polarization."
Monday morning, Peterson said the third of Twitter users who voted for the "harm" option – most of whom "may be positively inclined toward my work" – convinced him to shelve the idea.
The proposed website might resemble the U.S.-focused Professor Watchlist created by Turning Point USA, though some critical faculty have sought to mock that website into irrelevance by asking to be added to it.
MORE: Anti-PC professor nets $50K monthly through crowdfunding
1/3 of those polled think harm. That's a high percentage, given that most voters may be positively inclined toward my work It is for this reason that I put plans for this site on hiatus. https://t.co/mbp30fGwtn

— Jordan B Peterson (@jordanbpeterson) November 13, 2017
Peterson has been kicking around his idea publicly since at least this summer, when he discussed his plans to offer an online university degree.
He told CTV in July that the website to "help students and parents identify post-modern content in courses," so as to avoid them, would be launched "in the next month and a half."
Hours before Peterson offered his poll Friday night, Canadian progressive news source PressProgress reported that "senior faculty members" in the Women's and Gender Studies Institute at U of T had warned university leaders the month before about Peterson's planned website.
They said it would be used to target courses and professors "that he advocates should be removed from the university," and that Peterson used "violence-tinted language" to describe the courses that would be flagged by the site:
This website, if launched, presents a serious case of harassment, fostering unsafe work and study conditions for students, faculty, and staff. As two years ago WSGI under lockdown [sic] for 6 months due to online threats, and as concerns about incidents of anti-Black racism at U of T continue, we take the potential threat posed by this website as a serious occupational safety and harassment issue.
MORE: University cancels event 'The Stifling of Free Speech on Campuses'
The CBC Radio show As It Happens did a report the same day, quoting a physics professor who said he wouldn't be targeted by the site but that others "I'm in correspondence with" are concerned:
The University of Toronto Faculty Association told As It Happens it is "alarmed" by Peterson's plans to "place under surveillance certain kinds of academic content."

"Instructors of the potentially targeted courses believe that their autonomy as educators may be under threat. The proposed website has created a climate of fear and intimidation," UTFA said in a written statement.
The show highlighted Peterson's earlier quote that he hoped the site would decrease enrollment in "postmodern neo-Marxist cult classes by 75 per cent across the West" over a five-year period: "So our plan initially is to cut off the supply to the people that are running the indoctrination cults."
Sunday night, Peterson called As It Happens co-host Carol Off "the most unprofessional and biased journalist of the dozens (maybe hundreds) that I have met, right, centre or left," but it wasn't clear if he was responding to the Friday report, which said Peterson did not respond to a request for comment.
Read the PressProgress and As It Happens reports.
MORE: More than 12,000 professors ask to be added to Professor Watchlist
h/t Inside Higher Ed
IMAGE: The Rebel/YouTube
Like The College Fix on Facebook / Follow us on Twitter