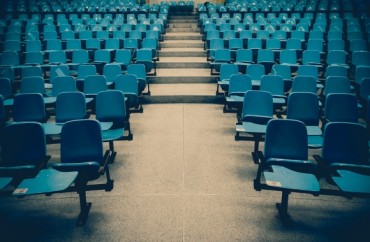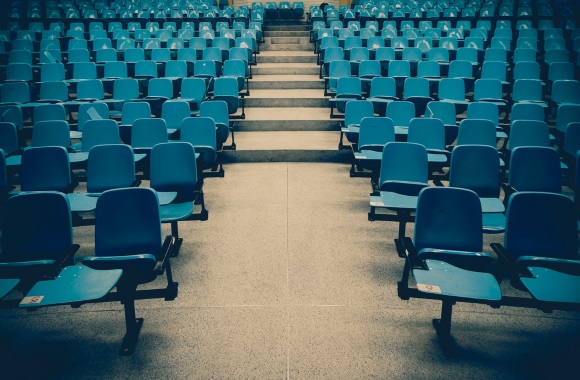 Movie clip was from past extra credit project
A longtime professor at the University of Massachusetts was asked to step away from her classes for the remainder of the semester after several students were reportedly offended by some video clips she showed during a course.
Catherine Lowry, who has been teaching accounting at UMass since 2006, offers her students extra credit opportunities at the end of the semester, The Daily Collegian reports. Lowry asks students to "organize subject matter from the class, usually in the form of parody music videos and film scenes, which are then shown to the class at the end of the semester and ranked by students."
This semester, the paper reports, she showed two past examples of extra credit film clips, both of which were reportedly offensive to students, though one was apparently considered harmful enough to warrant a report to school administrators:
The first video, generally deemed by students interviewed by the Collegian as the less serious offense of the two, is a parody made by a group of male students of the song "Bust Down Thotiana," which according to Palumbo was taken down because it was allegedly "derogatory towards women," but stated this interpretation could merely be based off the song chosen for parody. The video has since been pulled offline.

The more serious video in question was a parody made in 2009 by five of Lowry's then-students of the 2004 German movie, "Downfall…" about the final days of Nazi dictator Adolf Hitler in a Berlin bunker at the end of WWII.

In a scene from the movie, which was heavily parodied a decade ago according a New York Times parody-making how-to guide, Hitler goes off on an anger-induced tirade at Nazi officials in German. The scene proved fodder for parody memes, with many dubbing and subtitling the scene in English, among other languages.

The Accounting 221 video included a particular line which said, "Don't you dare finish that sentence or I'll send you to a chamber. And it won't be the chamber of commerce. I can guarantee that," a reference to the Nazi's use of gas chambers for mass killings.
The university said in a statement that Lowry "will not teach Accounting 221 for the balance of the fall semester" due to her having shown "objectively offensive material" in her classroom.
Several students defended Lowry, telling The Collegian that the decision to remove her was "stupid" and "abysmal."
In an email to students, Lowry wrote: "I truly am sorry, and I have never wanted to offend or hurt any of my students. Your success and happiness is most important to me."
MORE: Schools respond to offensive Internet video
IMAGE: wk1003mike / Shutterstock.com
Like The College Fix on Facebook / Follow us on Twitter