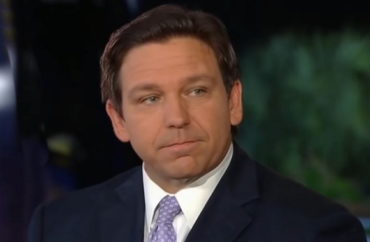 This past week, Florida Governor Ron DeSantis noted in an interview that he preferred baseball over basketball partly because the latter is played by guys who are "just freaks of nature."
Speaking to the Christian Broadcasting Network, the 2024 GOP presidential candidate said baseball is a "thinking man's game" that requires special skill sets, Newsweek reports.
"There's so many places that you need to have on a baseball team and there are different skills that are required—so some people can be a pitcher, some people can be a middle in-fielder, some people can be a catcher," DeSantis said. "And so I think that there's kind of a place for everybody in a baseball team if you're willing to work hard, if you're willing to practice."
The governor added he thinks baseball is a "very democratic" and "very meritocratic" game.
On the other hand, he looks at basketball as being played by "just freaks of nature" who are "just incredible athletes."
Ron DeSantis said basketball athletes are "freaks of nature" while contrasting the sport with baseball which he described as a "meritocratic game" with "different skills that are required" to be on the team. pic.twitter.com/APnbsfAOBU

— PatriotTakes 🇺🇸 (@patriottakes) June 21, 2023
DeSantis's comments didn't sit well with University of Cincinnati Sport Administration Professor Wayne Black, who tweeted out that he thought the governor was racist.
MORE: New children's book uses Colin Kaepernick in the 'stand against racism'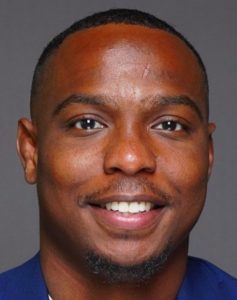 "This is racism. For those who want me to soften it up, this is very clearly coded racial bias. I'm not shocked given who it's coming from. This is a mindset that a lot of coaches subconsciously reinforce on their teams w/o recognizing it."
In the Twitter thread, Black (pictured) conceded this take isn't "necessarily treating anyone wrong based on some trait," but "most of them [sic] time this breaks down into bias about ability but that bias is based on gendered or racial stereotypes. That's why predominantly Black teams are deemed as 'athletic' and predominantly white teams are 'technical.'"
According to Newsweek, almost 60 percent of Major League Baseball players are non-Hispanic white — compared to just under 17 percent in the NBA.
So, as a coach the first question to ask is what kind of environment?

Are you creating an environment that encourages and develops athleticism? Or are you creating one that relies more on technical aspects?

From there, it's a question of WHY are you creating that environment?

— Dr. Jorts, Ph.D. (@WayneLBlack1) June 21, 2023
Most will say I do it b/c these are the athletes I have.

On its face, yeah that's a good harmless answer that makes sense.

However, look at your team.

Where do you have certain ppl at?

How does your technique/coaching differ between those ppl?

— Dr. Jorts, Ph.D. (@WayneLBlack1) June 21, 2023
I get it. No body wants to feel uncomfortable or that may have some bias.

But the first step in creating inclusive sports is recognizing that there is a bias.

That means you have to ask deeper self questions.

Questions about what truly guides your decision making.

— Dr. Jorts, Ph.D. (@WayneLBlack1) June 21, 2023
According to his Linkedin profile, Black was a standout wrestler in college and considers himself "a collaborative person that is committed to diversity, equity and inclusion within higher education institutions." In 2018, he won U. Cincinnati's Marian Spencer Equity Ambassador award.
MORE: Professor: Student extracurricular activities serve racism, sexism
IMAGES: YouTube, U. Cincinnati screencaps
Like The College Fix on Facebook / Follow us on Twitter