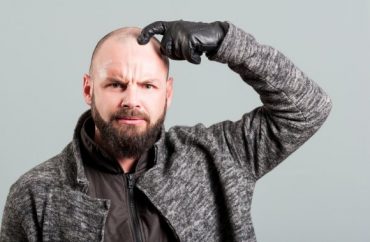 A sociology professor from George Mason University says student extracurricular activities serve "to perpetuate inequality" and benefit white males the most.
Blake Silver's new book "The Cost of Inclusion: How Student Conformity Leads to Inequality on College Campuses" details the daily activities of some 100 college students participating in "a living-learning community, a club sports team and a student organization focused on service."
Silver tells Inside Higher Ed that instead of helping prepare students for life in "a diverse democratic society," extracurriculars actually pressure students to conform.
Most new college students come from racially homogenous neighborhoods and schools, Silver says, and colleges don't provide enough training for undergrads to interact "across socio-demographic difference." He notes "resource constraints and external pressures" hinder the university personnel who are supposed to assist students.
Thus, students "f[a]ll back on their existing cultural tools, relying on stereotypes to engage with one another."
Identity-based student organizations can help pick up university officials' slack, Silver says; however, it is white men who benefit most from non-academic activities:
[W]hite men were able to draw from raced and gendered assumptions about authority to take on styles of self-presentation that positioned them as group leaders or intellectuals. In the process, they became central, highly valued members of these groups, and the perception that they were appreciated by peers cultivated feelings of belonging.

Even white men who initially took on more reserved styles of self-presentation were frequently elevated to positions of authority by their peers. In the book I describe Kyle (a pseudonym), a white man who joined a living-learning community […] and initially presented as a reserved follower. Over time, however, his peers began to encourage him to speak more. Kyle described a growing sense that other members were interested in hearing his ideas, and he adopted an identity as an intellectual. I describe this phenomenon as centripetal elevation, whereby white men benefited from the deference and mentorship of peers who looked to them for direction or insight. The result was a significant disparity in students' social and emotional experiences in extracurricular outlets. While women and racial/ethnic minority students frequently experienced a limited or contingent sense of belonging, most white men came to feel included in a variety of extracurricular settings.
Silver's remedies include more faculty engagement in the college social realm, as well as "partnerships between professors and student affairs practitioners."
He also suggests "challenge-based programs" which can help students avoid stereotyping via "explor[ing] new approaches to peer interactions."
MORE: Prof blames white men for white female profs impersonating women of color
MORE: Lecturer says white men are COVID-19's 'ally' in helping virus spread
IMAGE: Shutterstock.com
Like The College Fix on Facebook / Follow us on Twitter