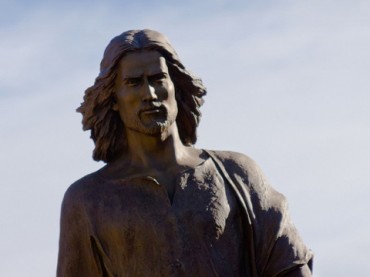 Brittney Cooper, an assistant professor of women's and gender studies and africana studies at Rutgers University, has some interesting views about Jesus.
Writing in Salon this week, she posits:
The Jesus I know, love, talk about and choose to retain was a radical, freedom-loving, justice-seeking, potentially queer (because he was either asexual or a priest married to a prostitute), feminist healer, unimpressed by scripture-quoters and religious law-keepers, seduced neither by power nor evil.
As shocking as that sounds, that view or similar ones is not out of the ordinary among some academics.
A Harvard professor has long maintained Jesus was probably married, citing a 4th century papyrus fragment that implies Jesus had a wife.
A 2013 guest lecture at Swarthmore College by a then-prominent homosexual seminary professor highlighted a growing argument among the queer community that Jesus was bisexual.
The scholar argued there are "seven models" to consider: the Erotic Christ; the Out Christ; the Liberator Christ; the Transgressive Christ; the Self-Loving Christ; the Interconnected Christ; and the Hybrid Christ.
"Jesus Christ is the embodiment of radical love because – in addition to crossing divine and social boundaries – Jesus also crosses sexual boundaries," Rev. Patrick Cheng said at the time. "This is, Jesus' life and ministry can be viewed as dissolving the rigid line between 'heterosexual' and 'homosexual.' "
The notion that Christianity embraces homosexuality is also not new.
This month last year, The College Fix reported on a "Queering Christianity" series hosted at the University of Kentucky that explored the intersections between the faith and LGBTQ community.
Like The College Fix on Facebook / Follow us on Twitter