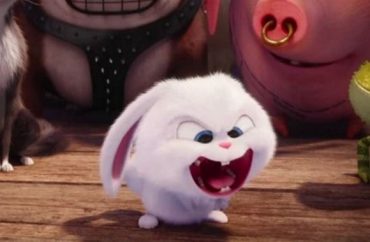 To Jason Johnson, political editor at The Root and professor of political science at Hiram College, the new movie "The Secret Life of Pets" has something of a sinister message under all that fur.
On the surface, the movie is about the struggle between animals who love being domesticated, and those who shun such "oppression," Johnson explains in a movie review. But beneath the surface, the real plot showcases "the pain or frustration of black folks [who] must always take a backseat to white folks' learning about themselves," he wrote.
"Unfortunately, The Secret Life of Pets uses an allegory of black pain and suffering to further a storyline about white folks getting what they want. … When Max and Duke get caught up in the system that usually protects them (Animal Control), it's up to Snowball (people of color) to rescue them," Johnson writes in his movie review, headlined "What The Secret Life of Pets Gets Wrong About Black Power and White Privilege."
Johnson writes:
What is probably most jarring in the movie is the sloppy black militant allegory of Snowball and his Flushed Pets movement in sewers of the city. Snowball, along with a pig (named Tattoo) and other animals, rescue Max and Duke from Animal Control. Going into full Kevin Hart mode, Snowball goes into a long political rift about how humans (i.e., "white people") oppress animals. They use pets however they want, then flush them, or throw them away, once they're done. The Flushed Pets' rallying cry is "Revolution forever, domestication never." And if there were any question about what cultural movement was being alluded to, the moment Snowball starts talking, Max and Duke begin "code-switching" into black vernacular to respond to him. It made me cringe.
Read the full movie review.
Like The College Fix on Facebook / Follow us on Twitter