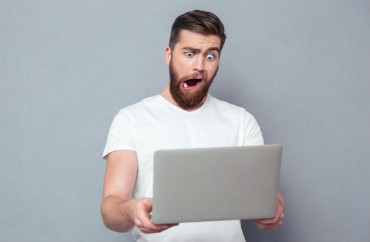 Otto Warmbier, the 22-year-old college student who died this week after being imprisoned in North Korea for allegedly stealing a poster, "acted like a spoiled, naive, arrogant U.S. college student" and "got exactly what he deserved," says an anthropology professor at the University of Delaware.
Katherine Dettwyler made the remarks earlier this week in a post on her Facebook page as well as when she commented on a National Review article, Campus Reform reports.
From the article:
Dettwyler argues that while in North Korea, Warmbier had acted like a "spoiled, naive, arrogant U.S. college student who never had to face the consequences of his actions," later describing him as having the "typical mindset of a lot of the young, white, rich, clueless males" she teaches.

She also expressed surprise at the footage of Warmbier crying during his sentencing hearing, saying he should have expected the consequences he faced, and then complaining that not enough thought is given to "all the other people in North Korea who are suffering under a repressive government."

Dettwyler explains that she is "a 62 year old college professor" who has been teaching "folks just like Otto" her entire life, declaring that "these are the same kids who cry about their grades" after refusing to study, "or instead of crying, they bluster and threaten their female professors."
Dettwyler faced backlash from a fellow respondent on the National Review article, who alleged she was spewing "hatred." The professor defended herself against that claim, but also doubled down on her initial remarks regarding Warmbier.
"I am not, in fact, full of hate. I love my hard-working, sincere, non-arrogant college students. Note that I said Otto's behavior is like the "white, rich, clueless males" — mant [sic] of my students don't fall into that demographic. If you knew some of these kids, you'd be appalled," Dettwyler responded.
Campus Reform notes Dettwyler has received unfavorable reviews from multiple students in the past:
Dettwyler's page on RateMyProfessors.com suggests that her outburst was not unusual, with former students describing her as "very opinionated" and "obnoxious," and even claiming that she "hates America."

"It's her opinion or no opinion and she won't be afraid to express it even if it may offend half the class," one former student warned, while another declared that "My problem with her is that she says we are not 'entitled to our own facts,' but she clearly seems to think she is."
MORE: 'Finish them off': Professor surprised people took her tweet against Syracuse 'fascists' seriously
Like The College Fix on Facebook / Follow us on Twitter
IMAGE: Dean Drobot/Shutterstock