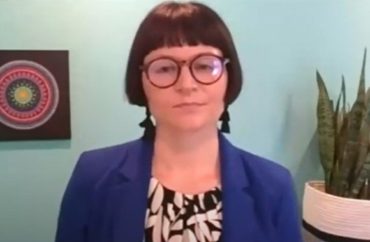 White men without disabilities are most privileged, LGBTQ black women with disabilities most excluded
Straight white men without disabilities are privileged in STEM fields, according to a University of Michigan sociologist.
Professor Erin Cech (pictured) has a doctorate in sociology but an undergraduate degree in electrical engineering and holds appointments in both departments.
She compared the experience of "white able-bodied heterosexual men" in the STEM fields to 31 other intersectional groups for a paper recently published in Science Advances.
The data are taken from self-reported answers on surveys of professional organizations, which "represent STEM professionals from across the physical and life sciences, mathematics, and engineering."
"The intersectional privilege of white able-bodied heterosexual men in STEM," paper concluded that "members of all other 31 intersectional groups experience significantly less social inclusion in their STEM jobs on average than WAHM experience."
For example, "LGBTQ white men w/o disabilities" face slightly more harassment at work than their heterosexual peers. But LGBTQ white men without disabilities are still more included than "heterosexual Black women with disabilities."
The group that faces the most harassment at work and the least "professional respect" are "LGBTQ Black women with disabilities."
Professor Cech said that one possible limitation is that the results do not portray how privilege is additive through time.
She wrote that "the survey does not include precise measurements of respondents' detailed career trajectories or organizational advancement histories, so it cannot account for the over-time accumulation of privilege.
However, "these analyses are a critical step in documenting intersectional privilege in STEM," Cech wrote. "Future research should expand this work, with careful attention to mechanisms producing these outcomes."
Her research regularly focuses on "the recruitment and retention of women, LGBT, and under-represented racial/ethnic minority students and practitioners and the role of professional cultures in this inequality," according to her faculty bio.
MORE: University STEM program excludes white and Asian males, complaint alleges
IMAGE: Duke Ethics/YouTube
Like The College Fix on Facebook / Follow us on Twitter