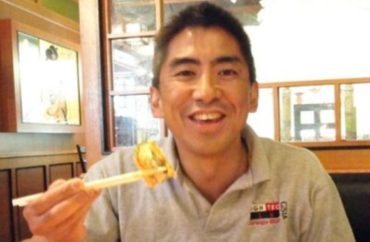 Sanction also forces him to violate conditions of his research grants
Last month we told you about a professor whose university suspended him without pay for a year, in spite of the fact that he was the victim of attempted blackmail by a graduate student.
The 35-year-old "Julia," who was never his student, came on to Nick Flor in person and they proceeded to have an email-based romantic relationship. When the married Flor sought to end the secret relationship – while continuing to offer Julia a short-term research position – she threatened to expose the relationship and accused him of harassment.
The University of New Mexico went so far as to replace its original outside investigator with an in-house Title IX official, apparently because the former's findings were somewhat favorable to Flor (above).
Deprived of income because of a punitive "outside work" agreement with the University of New Mexico, Flor has now sued the taxpayer-funded university for due process violations under the state and federal constitutions and breach of contract.
Defendants include President Garnett Stokes, second investigator Sara Cliffe, and two university lawyers who participated in the Title IX proceeding despite a "non-waivable conflict of interest," among several others.
The state lawsuit largely covers the same ground as reporting by Robby Soave at Reason, who said he reviewed nearly 7,000 emails and texts between Flor and Julia, the vast majority from her.
Flor and Julia were "never in a situation" in which he would have "supervised, advised, graded, or otherwise interacted in any professional situation" with her, and Julia rejected his research offer "because it did not have a sufficient number of available paid hours," the suit claims, identifying Julia as "Jane Doe."
MORE: UNM suspends Flor for attempted blackmail by student he rejected romantically
After @UNM found him responsible for sexual harassment with no due process and in total defiance of the undisputed facts of the case, Prof. Nick Flor filed a lawsuit asking a court to finally put an end to this mockery of justice: https://t.co/fzYH5rRT4L

— Samantha Harris (@samk_harris) January 6, 2020
She began threatening to expose their communications to faculty and administrators after he cut off email communications, and sent him "more than one hundred [harassing] text messages on a single day."
After he filed a complaint against her, she accused him of "quid pro quo sexual harassment" despite Flor having no power over her, and "knowingly lied and presented false information to the University," the suit claims.
He was never allowed to "attack the proposed findings [against him] in a hearing" or cross-examine witnesses at any stage of the investigation.
In addition to losing his income for a year and banned from working more than 39 days elsewhere under his university contract, Flor also has to violate the terms of more than $1 million in research grants he's received, he claims.
That's because the university's sanction bans him "from stating that he is associated with the University of New Mexico if he publishes any of his research this year":
The University also has informed organizations that have given Plaintiff a research grant that Plaintiff was found to have violated the University's quid pro quo sexual harassment and Title IX policies.

These disclosures, which were made before Plaintiff exhausted his appeals and without given Plaintiff a hearing or the right to cross-examine his accuser, unlawfully disparage Plaintiff in a manner which prevents Plaintiff from obtaining similar research grants in the future.
Suspended after he reported student for blackmail, professor sues University of New Mexico by The College Fix on Scribd
'Reckless and grossly negligent' investigation
The suit delves into the imbalances between Flor and university lawyers, who remain involved in the proceeding because of Flor's ongoing attempts to appeal the sanction through a hearing before the Peer Review Committee. (He can't appeal the findings.)
The appeals process bans him from retaining counsel, yet Office of University Counsel lawyer Kevin Gick is representing the committee and Camille Carey, vice dean of the law school, is defending the sanctions on him. She also handed down the sanctions.
"Upon information and belief" it was Gick who denied his request for a lawyer, even though he has a conflict of interest: His OUC peer Emma Rodriguez is primary counsel for Carey (below).
That means the university "has created a regime where its attorneys are representing both the individual seeking to defend the University's actions and the allegedly neutral individuals
who are supposed to determine if the University properly sanctioned Plaintiff," the suit argues.
Flor was suspended Jan. 1, despite never having been given a hearing or right to cross-examine his accuser before it took effect.
MORE: Lawsuit says Baylor lets female professors fool around with students
The professor was constitutionally "entitled to process commensurate with the seriousness of the allegations and potential discipline, sanctions, and repercussion he was facing … which will result in a severe sanction that will have lifelong ramifications" for Flor, the suit argues.
He was denied "meaningful notice of the allegations," including the potential severity of the sanction, and a "meaningful opportunity to be heard," as well as the knowledge of the evidence and witnesses used by the university.
If the university had "utilized additional process and procedures," it would have found that "the alleged misconduct at issue had not occurred," the suit continues. Flor specifically faults Cliffe, also identified as Office of Equal Opportunity investigator, for a "reckless and grossly negligent" investigation in which she serves as "investigator, fact-finder, and decision maker.
The university and its named officials have "a custom and practice" of disregarding the constitutional rights of faculty and depriving them due process, resulting in "arbitrary and capricious" actions that "shock the conscience." Flor said there was no rational relationship between his conduct and punishment.
He's seeking an injunction against the university, including reversal of the "outcome and findings," their expungement from his personnel file and lifting his suspension so he can return to campus.
Flor also wants a "judicial determination" that the investigation and sanctions process, appeals process and university lawyers' roles in the process are "inadequate and invalid as a matter of law."
MORE: She tried to destroy evidence after accusing prof of sex-grades trade
IMAGES: Nick Flor/Twitter, University of New Mexico
Like The College Fix on Facebook / Follow us on Twitter