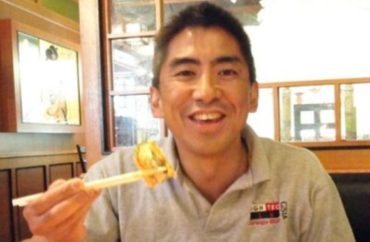 Finds him guilty of 'quid pro quo harassment,' retaliation after yanking investigator
You're a professor. You meet a graduate student who is not in your class or under your supervision. She comes on to you, and you decide this is fun, so you have a flirty email relationship for several weeks.
During these conversations, you offer her a summer research position that would pay a grand total of $703 from a leftover research grant.
After a while you decide this written romantic thing is bad with a student, even one who's 35 and whose academic career does not depend on you in any way. But you keep offering her the job. She's pissed you've rejected her, and rejects your job offer.
Then it gets much uglier.
Robby Soave at Reason and Samantha Harris at the Foundation for Individual Rights in Education tell the story of Nick Flor, whose University of New Mexico blamed him for the student's attempted blackmail when he reported it.
This cannot be described with the journalistic safe word of "alleged." Soave and Harris have the grad student's threatening emails to Flor, promising to expose their email (!) relationship if he doesn't resume the sweet talk.
By Soave's count, he's reviewed nearly 7,000 emails and texts between the two, the vast majority from "Julia." He reprints several of them.
It's insane how badly this ended for Flor considering everything he did was over email, even though the 50-something married-with-kids professor admits exercising poor judgment. Soave writes:
But the professor and the student never slept together. She never worked for him, and she never took one of his classes. They never even met in person, except for their initial five-minute introduction.
Despite an unambiguous timeline that clearly establishes Julia instigated the attempted blackmail in the summer of 2018 despite Flor's continued job offer, the university believed her after Flor filed a complaint. Julia claimed "quid pro quo harassment" against him and retaliation, because he accused her of harassment first.
MORE: Lawsuit says Baylor lets female professors fool around with students
It appears that the university's first investigation did not reach the predetermined guilty-professor result that it wanted, because UNM yanked the (male) outside investigator it hired and installed its own (female) interim Title IX coordinator – no explanation given.
Soave doesn't name the official, but the timeline makes plain that it's Sara Cliffe, who was appointed interim Title IX coordinator in August 2018 and remained until a permanent replacement took over at semester's end in December. (Two weeks after the first investigator released "preliminary findings" in late November, Flor learned the interim Title IX coordinator had taken over.) This interim official described their relationship as if it had been physical, apparently grasping for a sympathetic explanation of Julia's documented behavior.
The university also withheld the fact that it quickly cleared Flor of violating a policy on "consensual relationships and conflicts of interest," he says – preventing him from citing that vindication in his now-fruitless appeals of the guilty findings.
The result is that Flor – who is tenured – is suspended without pay for a year and functionally prevented from getting a real job because of his "outside work" agreement with the university. It's not a stretch to say the university hopes he quits so he can actually earn a living.
Showing it's nothing more than a rubber stamp on a lawless administration, the Board of Regents refused to overturn the university's finding when shown the evidence. FIRE challenged the university's failure to give Flor a basic hearing or an opportunity to introduce exculpatory evidence – indeed, any chance to question Julia about her "history of erratic behavior" with faculty (Flor was not the first).
What's even more strange is that the university previously cleared the first professor that Julia accused of the same offenses. Her attorneys provided Soave documents that mention this faculty member.
It boggles the mind that the university knows Julia did the exact same thing before and found her complaint baseless, yet found her credible with regard to Flor, when the record decisively supports Flor's account.
Harris told Soave in Reason that this was "one of the most egregious cases of university malfeasance that I have seen in my nearly 15 years with FIRE," with "zero due process—no hearing, no opportunity to question his accuser—in a case where credibility was of critical importance."
She writes in her blog post:
The University of New Mexico's conduct is now public, and FIRE hopes that alumni, donors, the media, and the public will demand that the university provide Nick Flor with the fundamental rights to which he is both constitutionally and morally entitled.
MORE: She tried to destroy evidence after accusing prof of sex-grades trade
IMAGE: Nick Flor/Twitter
Like The College Fix on Facebook / Follow us on Twitter