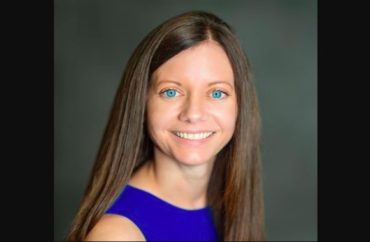 'Don't know how to read the convoluted language …'
A professor at Stephen F. Austin State University said this week that Republican voters in Texas overwhelmingly supported a school choice measure because … they're dumb.
Educational studies Professor Amber Wagnon tweeted that the measure, "Proposition 9," passed "because 80% of people don't know how to read the convoluted language that those propositions are written in" (below).
According to News 4 San Antonio, Proposition 9 simply reads "Texas parents and guardians should have the right to select schools, whether public or private, for their children, and the funding should follow the student."
Wagnon's comment came in response to noted school choice advocate Corey DeAngelis's tweet that 88 percent of Texas GOP primary voters indicated they want choice in the education system.
Ironically, Wagnon followed up her comment by stating "public schools are the heart of rural Texas communities."
The Texas Tribune, which described DeAngelis as an "aggressive national school choice activist," reported on Wednesday that Democratic gubernatorial candidate Beto O'Rourke has been "hammering" Texas Governor Greg Abbott on the school choice/voucher issue. It said the topic is a "political hot potato" for the GOP.

Abbott recently met in private with DeAngelis to discuss the issue. The governor said back in May that he's in favor of giving parents "the choice to send their children to any public school, charter school or private school with state funding following the student."
Wagnon ended up restricting her Twitter account shortly after responding to DeAngelis and tweeted "Oh the messages you receive after a tweet goes viral. The school choice people are big mad at me and the unsolicited 'stuff.'"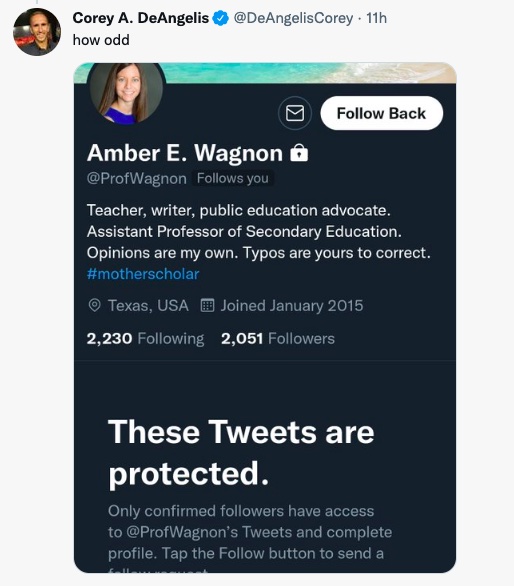 When asked by The College Fix for comment on the matter, the professor of courses such as "Sociocultural and Historic Perspectives in American Education" and "Education in a Global Society: A Critical Perspective" declined, saying "I do not want my words further twisted."
MORE: Trump renews push for school choice: 'civil rights issue of our time'
IMAGES: Amber Wagnon/Twitter; Google cache
Like The College Fix on Facebook / Follow us on Twitter