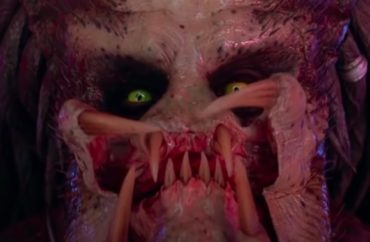 There's one thing in the universe you can always count on: the absurdity of sociology professors.
Writing in The Conversation, which dubs itself as "academic rigor [with] journalistic flair," Brock University's Tamari Kitossa would have us believe — because of the post-George Floyd era, natch — that the popular film franchises of Alien and Predator actually reinforce anti-blackness.
After citing a few statistics and mentioning Mr. Floyd and Breonna Taylor, Kitossa claims the Alien franchise is a reference to black women as (alien) breeders, while the Predator films "riff on images of Black men as dreadlocked, violent and superhuman."
Let's take Predator first because Kitossa has a point, however minute:
Predator depicted a Black, dreadlocked, large and super-virile male in a way that converged white art with white political history. A white man once said he thought it was cool that I had dreadlocks like the Predator. This is not a compliment.

The police rape, torture, castrate and murder Black men. The link between visual culture and anti-Black, racist, dog-whistle politics reveals that these violent, racist behaviours strikes deep at the heart of white psychosexual fears and pathologies.
The actual Predator isn't black. Kitossa would know this if he looked at the picture of it included in his piece. (Another image is this article's main photo.) The dreadlocks are about the only thing the professor gets right. And while it's true the Predator race is violent, if Kitossa has seen all the films in the franchise (and he did say "franchise"), he would know the Predators are a race of honorable warriors.
MORE: A critical theorist goes after superhero films
In the first sequel, an elderly Predator gives protagonist Danny Glover (a black man, by the way) a 250-year-old pistol taken by a long-dead Predator from an American frontiersman — due to Glover's valor and defeat of a Predator he'd been chasing around Los Angeles.
In Alien vs. Predator, the Predator allies himself with protagonist Sanaa Lathan (a black woman, by the way) to defeat xenomorphs which had broken loose. Like Glover, Lathan is presented with a weapon in recognition of her valor.
In Aliens vs. Predator: Requiem, after a Predator ship crashes on Earth and Alien xenomorphs get loose as a result, the Predator who receives the ship's distress signal immediately jets off to Earth to dispatch of the Aliens so they don't decimate our planet. Again, this demonstrates honor and responsibility, not, as Kitossa claims, "racially charged white anxieties about immigration and social order."
One other thing overlooked by the Kitossa: the Predators' targets in the films. In the original, it was members of the military. In the sequel, it was violent drug dealers and clandestine government operatives. Would not a critical race theorist/sociologist consider such marks worthy … given (racist) American history?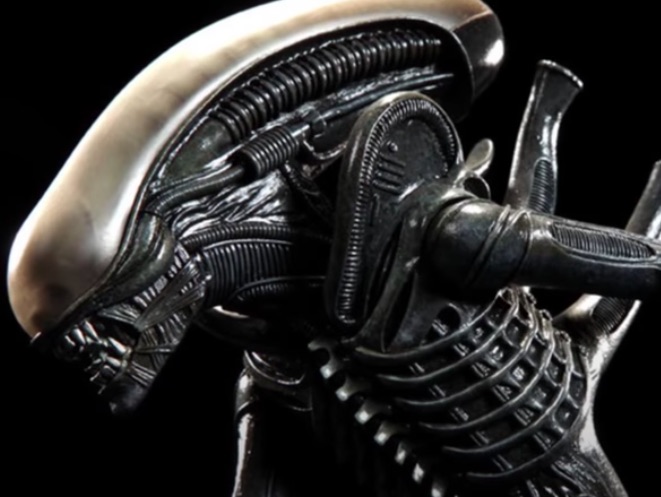 Now as for Alien(s), c'mon — did it ever cross your mind that the deadly xenomorph was actually a stand-in for black females? No? Well, here's the prof to educate you:
Ridley Scott's Alien franchise, with its vicious and endlessly breeding carbon black alien mother, came at the height of neoliberal experiment and in the U.S. especially, an all-out assault on Black people. In the context of anti-Black culture, the film signifies the Black woman as an unkillable and ceaselessly breeding alien who threatened the body politic.
It really takes a hardcore imagination to come up with this nonsense. In reality, the Aliens are akin to insects like ants, bees or termites whose communal structure centers around a queen … with drones to do the work (like tending to eggs).

If Kitossa wanted to up his critical race theorist cred, he should have hypothesized that the race who created the xenomorphs in the first place — a race of pasty white genetic engineers (at left, as seen in Prometheus and Alien: Covenant) — represent European colonialism and technology, responsible for the elimination of anything viewed "unworthy."
If you're interested in more of Professor Kitossa's efforts, he is editor on a new book (unsurprisingly) titled "Appealing Because He is Appalling: Black Masculinities, Colonialism and Erotic Racism," a "collection of original and path-breaking essays by a transnational team of scholars." It examines "the critical insights of James Baldwin and Frantz Fanon on erotic racism and the implications of sexual tropes about gay, straight and transgender Black men across time and around the world."
MORE: Professor: 'The Lion King' is 'fascist ideology writ large'
IMAGES: YouTube screencaps
Like The College Fix on Facebook / Follow us on Twitter