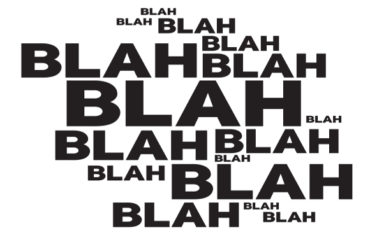 A "studies" professor has managed to score a place in a major publication in lieu of some obscure academic journal so he can  treat us to yet another garrulous identity-political treatise.
Writing in the Washington Post, Dan Hassler-Forest of Holland's Utrecht University says the Disney classic The Lion King delivers a "fascist ideology writ large" … a society "where the weak have learned to worship at the feet of the strong."
Of course, your average Joe Six-Pack merely thinks it's cute how The Lion King humanizes wild animals who in real life have absolutely no humanity and live by the law of the jungle. But that person isn't a cultural theorist who did his dissertation on the "ideological and ideological [sic] aspects of superhero films after 9/11."  (Not to mention monotonously repeats progressive yammerings du jour: "At a moment in our history when the far right is on the rise, when we debate whether to call the horrific shelters on our border concentration camps or not, and when anti-Semitic and Islamophobic hate crimes continue to increase …")
Indeed, Hassler-Forest notes that the film's "predator-prey relationships […] allegorize human power," more specifically that of white supremacists who view "some groups of people are inherently superior to others."
Doubling down on Disney's historical obsession with patriarchal monarchies, [The Lion King] places the audience's point of view squarely with the autocratic lions, whose Pride Rock literally looks down upon all of society's weaker groups — a kind of Trump Tower of the African savanna. When grand patriarch Mufasa explains patiently to his son how this division of power works, he emphasizes that the king must maintain balance in their kingdom. This seems fine when we think about the environment, where "balance" sounds great. But when we consider that he's really explaining to his own heir why it's perfectly fine to behave dictatorially, the lions' perspective feels a lot more unsettling.
For the professor, the lions represent the ruling class while the herbivores are the law-abiding citizens; the hyenas, however, "transparently represent" black, brown, and disabled individuals. Oh, and Jews, too, as their "verminous accents" are symbols of anti-Semitic stereotypes.
And that's not all: The character Scar, whose "effeminate gestures and lack of interest in heterosexual reproduction" make him queer (like the "vast majority" of villains in Disney productions), is akin to conservatives' political opportunism via his attempts to disrupt societal tradition (based on the " 'natural' supremacy of traditional patriarchal rule"). Or something.
Hassler-Forest certainly is in good company at Utrecht.
MORE: Identity politics targets fun
MORE: Identity politics targets fun yet again
IMAGE: Nikita Konashenkov / Shutterstock.com
Like The College Fix on Facebook / Follow us on Twitter