A request to grant extra credit to students who attend an upcoming guest lecture by Fox News commentator Katie Pavlich at Kennesaw State University on the subject of "Fake News" and liberal media bias has drawn the ire of one professor.
In an email exchange with the event's student organizer, Business Law and Ethics Professor Neil Wilkinson wrote he will agree to give his 225 students extra credit if they attend, but also encourage them to go after Pavlich like a "mad dog in a meat store."
The event, slated for March 7, is hosted by Young Americans for Freedom and aims to "celebrate women's month by hearing from speaker Katie Pavlich as she discusses the ways in which media is being used as leftist propaganda," according to the group's Facebook page.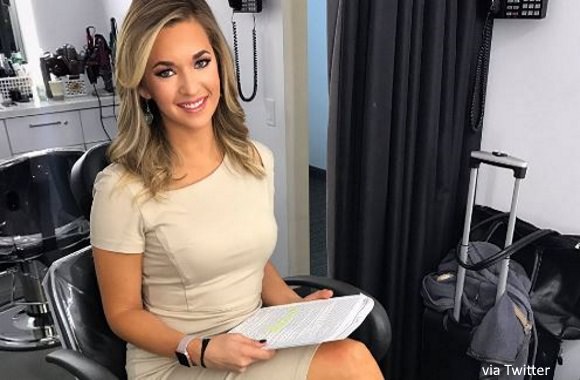 The email exchange was prompted by Young Americans for Freedom's request to various professors to allow students who attend to earn extra credit, as it's apparently a common practice for educators to dole out such credit for other campus groups' speaker events.
In his response, Wilkinson expressed distaste for the use of the phrase "fake news" in a promotional poster for the event. Created by YAF, the term was stamped on the face of MSNBC's Rachel Maddow.
Professor Wilkinson claimed the phrase to be one used to suspend critical thought, dismiss an opposing point of view, and ignore facts, according to his email, a copy of which was obtained by The College Fix. As for Pavlich and her network, Fox News, he called them "propagandists" and suspects facts to be "a thing to which many of that ilk are allergic."
He went on to argue the "right" and "left" divide in America "ensures that we stymie ourselves and our growth as people and as a society by refusing to listen to and consider the position of one with a view, belief, or position contrary to one's own, preferring instead to trademark them as not worthy of consideration."
"One does not have to adopt, love, or even like the contrary position, but one owes it to one's self and to the rest of society to, at the very least, listen and make an effort to understand what the other party's stand, circumstance, or situation happens to be," he wrote.
Pavlich's speech, or as Wilkinson calls it, "a nicely packaged product one markets and sells for profit," is akin to a "pompous pontification pronouncing all but what the purveyor says as contrived, concocted, or created." Thus, he asks, "Is Ms. Pavlich being paid?"
Upon hearing back from YAF, Wilkinson replied that he deemed it acceptable to encourage his students to attend, but only if to "make her earn her money" by going after Pavlich "like a mad dog in a meat store," apparently citing a phrase his former football coach used to say.
In a final email to the YAF student organizer, Wilkinson voiced criticism of the U.S. military and the motivations of warfare.
"Freedom is quite often simple selfishness labeled such," he wrote. "A free people is not the same thing as people simply doing what they want and hang the consequences. For freedom, that is the ability of a people to truly govern itself, much must be sacrificed, and I don't mean going out [and] getting shot up in a war. War is, at least the way we've done it, gangsterism in service to capitalism. The jingoistic sentimentality of fighting and dying for one's country is really little more that increasing or protecting market share. Give some thought as to why one group invades another. What do they do? In a word, they rob."
In an email to The College Fix, Professor Wilkinson made no comment on whether or not he stands behind his original statements. He did, however, compare commentary on his exchange with YAF, which the group has written about on its website, to that of Jesus Christ.
In his email to The Fix, he argued his quotes were taken out of context, and cites in comparison the short sentence "Jesus wept" as also being frequently taken out of context.
He also described other attributes and anecdotes of Jesus, and noted "some are tempted to argue that Jesus was all and pure love," but "put into context, these episodes clarify the message as not one of sweetness and light only, but one that acknowledges the unenviable, unpleasant, and unavoidable aspects of existence."
When reached for comment, Kennesaw State University did not immediately reply.
MORE: Free dildos to those who protest Katie Pavlich talk
Like The College Fix on Facebook / Follow us on Twitter