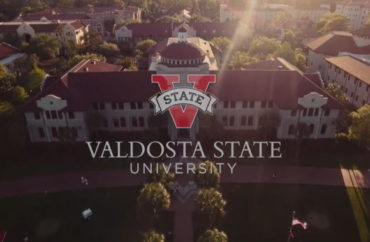 University committed to ensuring 'content taught in courses is consistent with the published catalog description'
A professor is under review for teaching her students that gender is a spectrum and that sex is not a dichotomy.
The crux of the controversy centers on biology Professor Leslie Jones' "Evolution and the Diversity of Life" course at Valdosta State University.
The class is a general education-styled required course for non-biology majors to balance the fields of study they are exposed to, Jones told The College Fix in a telephone interview.
Her curriculum has prompted some complaints because she teaches on "the variety that we see in gender identities" and that "sex is not as clear cut into two categories as we thought," she said.
After a complaint from a concerned parent, Jones said she was instructed to amend her lesson plans on sex and gender or she can no longer teach the class.
She told The Fix she has no plans to change her curriculum, which incorporates three social issues: sex and gender, religion, and racism as it pertains to biology.
"They don't need to learn hardcore biology and nitpicky things like meiosis and mitosis because that's not going to do them any good in life," she said, pointing out the students who take this particular course are not biology majors.
But, she added, "biology connects to social issues because reproduction, sex and gender are a huge issue."
"People don't understand LGBTQ-plus people and … I'd really like to help clarify that for my students. So that's why I like to teach sex and gender," she said.
"…I teach them very clearly in one lecture that sex is biological. Sex is not dichotomous. When I teach them sex and gender, I teach them really carefully that sex is not a dichotomy."
"Everybody thinks there's only male and female, but that's not true," Jones added. "Sex is very much bimodal and emotionally they're males and females, but there are a lot of things that can happen in sexual development that can lead to intersex conditions. There are even human hermaphrodites."
According to a Nov. 14 article in the Atlanta Journal Constitution, the parent complained that Jones' lectures are "woke (expletive)."
Valdosta State University did not respond to a request from The College Fix seeking comment.
In a statement to AJC, the university said the matter is under review.
"VSU remains committed to the protection of all citizens' freedom of speech, expression, petition, religion, and peaceful assembly guaranteed by the First Amendment to the U.S. Constitution and affirmed by the University System of Georgia Board of Regents policy," the statement said. "At the same time, the university also remains committed to ensuring that content taught in courses is consistent with the published catalog description of each course."
Jones is working with the Foundation for Individual Rights and Expression to defend her academic freedom.
In her interview with The College Fix, Jones said she does not "force" the students to agree with her take on sex and gender.
"Students write an essay afterwards and they have a choice — they can either write a whole essay making it clear what the difference is between biological sex and the cultural construction of gender, or students can argue that sex and gender are exactly the same thing," she said.
She also expanded on some of the other topics she teaches in the course, such as racism.
"I think it's very important, given how much our society is changing right now, to talk to students about race and racism, because the amazing thing is everybody thinks that race is some biological difference in humans," Jones said. "It's just so shocking because biologically, we know very well that race has no biological validity whatsoever."
"…I teach the students that human diversity is not race. I don't apologize," Jones said. "This is explicitly antiracist because science is responsible for creating the idea that race is a fundamental difference in humans, and the bottom line is there's no genetic difference whatsoever between the geographic groups of people that have different skin colors."
Jones said her administration would prefer she teach more high-level courses to biology majors. But she said she wants to continue to teach this generalized course as well.
"I'm not going to walk out of that class after I've worked really hard to develop this curriculum that is literally advocating for people that are discriminated against in our society," she said.
Meanwhile, FIRE is fighting for Jones' classroom rights.
"By giving Dr. Jones an ultimatum to stop teaching certain interdisciplinary topics in her Evolution and Diversity of Life course, Valdosta State University has violated her First Amendment right to academic freedom," Sabrina Conza, program officer for FIRE, told The Fix.
"Academic freedom guarantees faculty the ability to teach material as they fit, so long as that material is pedagogically relevant. VSU must allow Dr. Jones to teach the pedagogically relevant material she chooses, and must immediately rescind its ultimatum," Conza said.
MORE: Average HS male runner becomes top-ranked female after gender transition
IMAGE: YouTube screenshot
Like The College Fix on Facebook / Follow us on Twitter