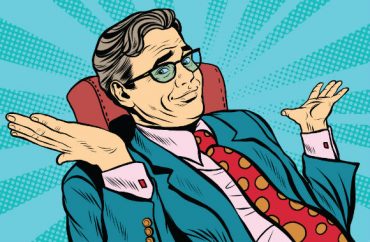 Claimed posts were protected by academic freedom
A controversial Rutgers University professor who wrote Facebook posts complaining about gentrification in his neighborhood was found guilty of violating university policies late last month.
His appeal has now been denied, prompting the Foundation for Individual Rights in Education to write a letter to Rutgers demanding that it reverse its guilty finding.
In a press release Tuesday, FIRE said James Livingston was found guilty of violating Rutgers's Policy Prohibiting Discrimination and Harassment, with possible penalties "up to and including discharge." Livingston appealed, claiming that his posts were protected by academic freedom.
FIRE reminded Rutgers President Robert Barchi that he previously defended academic freedom two years ago, following the raucous riot against anti-feminist provocateur Milo Yiannopoulos.
The group also pointed out that the American Association of University Professors expressed "increasing concerns about efforts to intimidate and harass faculty."
Livingston's first post that drew attention read: "OK, officially, I now hate white people. I am a white people [sic], for God's sake, but can we keep them–us–out of my neighborhood?"
The white professor continued to complain about "little Caucasian assholes" in the restaurant and concluded "I hereby resign from my race. Fuck these people. Yeah, I know, it's about access to my dinner. Fuck you too."
Facebook notified him that the post violated community guidelines. In a followup post, he wrote, "I just don't want little Caucasians overrunning my life, as they did last night. Please God, remand them to the suburbs, where they and their parents can colonize every restaurant…"
MORE: Rutgers professor goes on Facebook rant against white people 
Livingston claimed afterwards that the posts were a joke and meant to be sarcastic, and said that they were not racist because racism involves a power dynamic. He wrote, "Black people can hate white people, but you can't call them racists unless they have power over you, and not just over you but your people, those white people you call your own."
The investigation report concluded differently. Carolyn Dellatore, associate director of the Office of Employment Equity, wrote that "if one replaces his use of the words 'Caucasian' and 'white' with descriptions of any minority group," it would be even "more obvious" that his posts "could easily be interpreted as racist."
In FIRE's release, Livingston said he allowed the civil-liberties group to "publicize this finding not simply on my own behalf, but because I believe the intellectual mission of Rutgers, a place to which I've devoted my career, is in peril, and being overridden for the sake of public relations":
Allowing human resource administrators to tell a professor of 30 years what he can and can't say on Facebook means that the tradition of academic freedom in our public universities is essentially over. I respect that tradition too much not to protest.
Read the FIRE post and Rutgers investigation report.
MORE: Rutgers prof says he showed up to confront hater, but hater bailed
IMAGE: Studiostoks / Shutterstock
Like The College Fix on Facebook / Follow us on Twitter