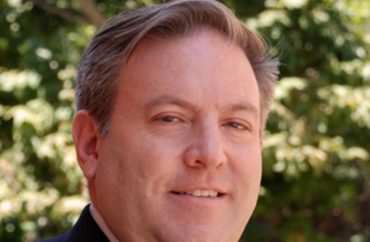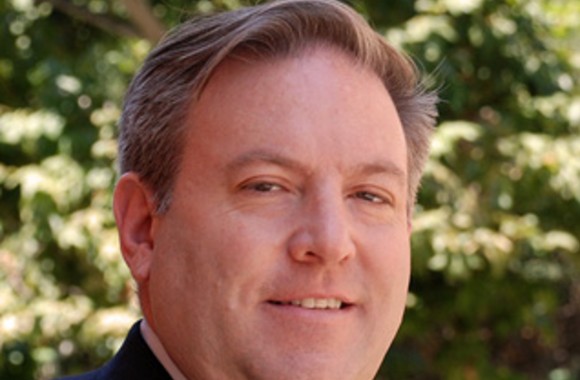 UPDATED
An accounting professor who was suspended from UCLA's Anderson School of Management for refusing to grade black students more leniently in the immediate aftermath of George Floyd's death has filed a lawsuit against the school for harming his professional reputation.
Gordon Klein, who joined the Anderson school in 1981, is seeking compensatory damages, punitive damages, and attorney fees in a lawsuit filed with a state court in Los Angeles on Tuesday.
Following the death of Floyd at the hands of police in May of last year, Klein received a letter from a non-black student asking that he provide more leniency in grading the work of black students.
"There are many ways to assist the advancement of underrepresented groups in achieving their dreams through a university education," Klein said in an email to The College Fix. "However, giving students grades that they did not earn, or giving some identity groups preferential treatment over others, is divisive and inconsistent with the core principles of the university."
"This online campaign expressly mirrored the University's EDI (Equity, Diversity, and Inclusion) philosophy, arguing that 'equity' required students to prioritize protesting against the 'oppressor' over 'focusing on finishing up our Spring Quarter' by studying for final exams," the lawsuit reads.
"To escape their own academic responsibilities, these agitators also resorted to intimidating UCLA faculty members into canceling final exams and giving all students generous, unearned grades," the lawsuit reads. "If a particular professor did not accede to these demands, these activists then coordinated email complaints to the UCLA administrators who oversaw the recalcitrant professor's career advancement and job security."
The lawsuit charges that some students in a pre-med Life Sciences course celebrated receiving "perfect scores" on a test they never even took, proclaiming: "We did it boys, [Life Sciences] is evil no more."
"Yet another instructor boldly announced in writing to his History class that 'you will not be required to write the final assignment because your [teaching assistants] have volunteered to write this final assignment for you. . . . As a practical matter, you all will receive full points.'"
On June 2, 2020, Klein received a student email, which read:
"The unjust murders of Amhaud Arbery, Breonna Taylor, and George Floyd, the lifethreatening [sic] actions of Amy Cooper, and the violent conduct of the UCPD in our own neighborhood have led to fear and anxiety which is further compounded by the disproportionate effect of COVID-19 on the Black community. As we approach finals week, we recognize that these conditions will place Black students at an unfair academic disadvantage due to traumatic circumstances out of their control."
"We implore you to mandate that our final exam is structured as noharm, where they will only benefit students' grades if taken," the letter continues. "In addition, we urgently request shortened exams and extended deadlines for final assignments and projects."
"This is not a joint effort to get finals canceled for non-Black students, but rather an ask that you exercise compassion and leniency with Black students in our major."
The letter further asked Klein to allocate high letter grades to black students in a course graded "on a curve," which necessarily would have required Klein to give correspondingly lower grades to students of other races.
Klein responded:
Thanks for your suggestion in your email below that I give black students special treatment, given the tragedy in Minnesota.

Do you know the names of the classmates that are black? How can I identify them since we've been having online classes only?

Are there any students of mixed parentage, such as half black-half Asian? What do you suggest I do with respect to them? A full concession or just half?

Also, do you have any idea if any students are from Minneapolis? I assume that they probably are especially devastated as well. I am thinking that a white student from there might possibly be even more devastated by this, especially because some might think that they're racist even if they are not. My TA is from Minneapolis, so if you don't know, I can probably ask her.

Can you guide me on how I should achieve a "no-harm" outcome since our sole course grade is from a final exam only?

One last thing strikes me: Remember that MLK famously said that people should not be evaluated based on the "color of their skin." Do you think that your request would run afoul of MLK's admonition?"
The student responded, apologizing for the content of the email he had sent Klein. However, a screenshot of Klein's response was distributed widely, with the dean of the Anderson school eventually issued an apology for Klein's response.
Calling Klein's email "outrageous and simply inexcusable," Anderson Dean Antonio Bernardo told emailers the school was "investigating the situation and plan to address it."
"On behalf of Anderson, please accept my apology for the very hurtful sentiments expressed in this message. Please know that respect and equality for all are core principles at Anderson."
A later letter to the university community by Bernardo mentions Klein by name, then in the next sentence says the university "reject[s] racism and violence."
UCLA has claimed the investigation and suspension were due to the "tone" of Klein's email, not because he refused to grant preferential grading to minority students. But the student did not seem offended by the tone of Klein's email — in fact, the student registered in a subsequent class Klein was teaching.
But soon, a petition signed by 20,000 people called for Klein to be fired. He was placed on mandatory leave on June 3.
On July 22, Klein was exonerated of any wrongdoing by the school's Discrimination Prevention Office and returned to the classroom.
"[A]fter reviewing the complaint and assessing the relevant information available to us, DPO has determined that we will close this matter and will not pursue a formal investigation," the school said at the time.
However, in his lawsuit, Klein says significant damage has been done to his reputation and earning power. He says he has suffered "severe emotional distress, trauma, and physical ailments for which he has been treated by his primary care physician, a gastrointestinal physician, and a psychiatrist."
Based on information provided to The College Fix by Klein, he estimates he has lost over $500,000 in private consulting contracts because of the negative publicity he received. He estimates that if those contracts had continued through the remainder of his career, he would have earned over $10 million during that time.
Further, Klein said that he had planned to retire from UCLA and resume teaching at another university, but the actions taken by the school have severely diminished that possibility.
On September 1 of this year, the school denied Klein a merit-pay raise. He argues it is in retaliation for his effort to clear his name.
A UCLA spokesperson did not immediately respond to a request to comment by The College Fix.
MORE: UCLA removes lecturer for questioning proposal to give black students preferential grading
IMAGE: UCLA
This article has been amended to clarify the source of the estimated damages to Klein.
Like The College Fix on Facebook / Follow us on Twitter