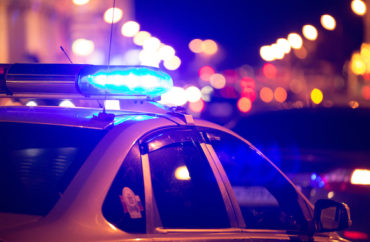 Cite Brooklyn arrest statistics showing only one white person arrested
A couple law and government professors are criticizing police over a racial disparity among social distancing arrest statistics during the COVID-19 pandemic after recent statistics showed 35 of 40 people arrested in Brooklyn were black, four were Latino, and only one was white.
Cornell law Professor Joe Margulies said that the disparity was due to "greater opportunity for interaction with police" for minority citizens than white citizens in an interview with The Cornell Daily Sun, the student newspaper of Cornell University.
The racial disparity in arrests drew attention last week, with some comparing the statistics to the controversial practice of "stop-and-frisk," which permitted NYPD officers to stop and search anyone they saw in public during the mayorship of Michael Bloomberg.
Current NYC Mayor Bill DeBlasio condemned the comparison during a recent news conference, saying that the department's current practices are "the farthest thing from that" and "this is addressing a pandemic. This is addressing the fact that lives are in danger all the time. By definition, our police department needs to be a part of that because safety is what they do."
Margulies also pushed back against the comparison, telling the Cornell newspaper that such comparisons are "really irresponsible" since "stop-and-frisk stops hundreds of thousands of people every year, and we don't have anything like that."
He encouraged authorities to consider alternative forms of enforcement, saying "If you don't absolutely need to put somebody in jail, if you can use a summons instead, or a citation or fine, why on earth are you putting them in jail?"
The main issue for Cornell government Professor Jamila Michener is that more racial minorities are being arrested for violating social distancing guidelines than white people.
From The Cornell Daily Sun:
For instance, Michener noted that while white Americans have been "protesting stay-at-home orders, sometimes armed to the hilt," black and brown Americans are being "punished more severely for less dangerous infractions."

In Toledo, six black men were arrested for gathering on a lawn, while white anti-lockdown protestors demonstrating in large crowds across Ohio have faced no arrests.

"The problem isn't the pandemic, the problem is the way that police power is — and has long been — unequally wielded against people of color," Michener said.
Read the full Sun report here.
MORE: Harvard Law hosts discussion on abolition of police forces
IMAGE: Art Olympic / Shutterstock
Like The College Fix on Facebook / Follow us on Twitter