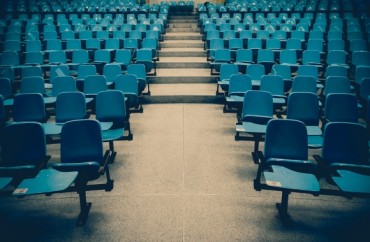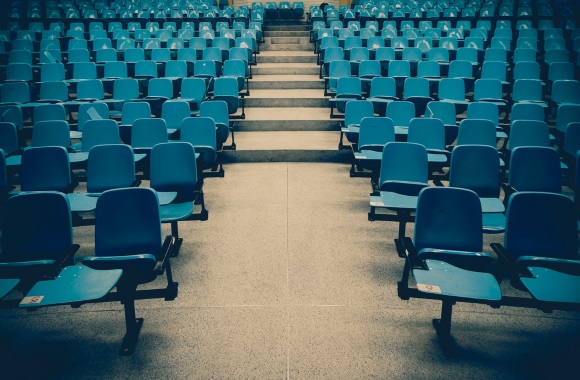 Many Bowdoin College professors recently canceled classes to help host a campuswide teach-in focused on the intersection between climate change, racism and social justice.
Students at the private liberal arts campus in Maine, which charges $47,744 annually in tuition, could attend panels focused on "environmental inequalities," "a heritage of greed: colonial enterprises," "#BlackLivesMatter vs. climate change" and "eating for a healthier planet," among other panel topics at the daylong event.
The "Intersections: Making Connections, Moving Forward" teach-in was designed to bring the campus community together to "talk to people we wouldn't normally talk to in ways that may not be comfortable," music Professor Mary Hunter told The Bowdoin Orient campus newspaper.
The decision to cancel class was left up to individual professors, and it's unclear how many professors went along with the campuswide teach-in, which was met with skepticism and criticism from some scholars.
Not all professors agreed to cancel their classes, with some saying the topics were polarizing, and others suggesting it should have been held on a Saturday, the Orient reports. The newspaper added all the panels featured "Bowdoin professors, students or staff talking about various aspects of the intersection between climate change and social justice."
Asked about the controversial nature of the event, Scott Hood, a spokesman for Bowdoin, wrote in an email to The College Fix that "a diversity of opinion was strongly encouraged at the event. Classes were not cancelled at Bowdoin that day, nor was attendance mandatory."
For Bowdoin professors and students who did take part in the Oct. 1 event, other panels zeroed in on topics such as "Policy Pathways for Reducing CO2 Emissions," "The Urban landscapes of Social and Environmental Inequalities," "Wealth, Poverty and Climate Disruption" and "Who Owns the Earth," according to the agenda.
RELATED: Report shows Bowdoin's curriculum filled with 'incoherent and trivial courses'
Tweets collected from the Orient regarding the lessons offer a glimpse into the day's discussions. Among them:
Prof Kaplan suggests thinking critically about the polar bear, environment, and social justice #bowdointeachin

Prof. Selinger to activists: 'It is taxing and exhausting to demand & feel urgency. That is a difficult way to live' #BowdoinTeachIn

Prof. Selinger's survival tip for activists: be patient but appear impatient #BowdoinTeachIn

"We should demand critical thinking on race and racism." -Prof. Purnell #bowdointeachin

Yes the US is great, but Prof Gooding cautions against beating our chest so boldy we ignore the work that must still be done #BowdoinTeachIn

Is the American government fostering a direct relationship between money and power? #BowdoinTeachIn

Prof.Gooding reading Langston Hughes.'Let America be America again…America was never America to me' #BowdoinTeachIn
Writing in the Bowdoin Orient's opinion section, student Caroline Martinez said she learned at the teach-in that "black people in the U.S. are more likely than whites to live in dangerous and polluted environments, suffer from diseases that come from living in those polluted areas, and work in hazardous jobs. What would happen if we chose to ignore the environment or race in this situation?"
"As people fighting to end all oppression and save our earth we can no longer choose to ignore race or environmental destruction," she added.
An editorial by the Orient added that the teach-in "seemed well-attended, and participants engaged in conversations that are often had behind closed doors, if at all. Students and professors alike took advantage of the platform to share their knowledge and unique perspectives."
"However, the event's reach did not truly extend to the whole campus," the editors added. "Because events were optional and classes were not cancelled, many students did not participate, including some who may have wished to. While successful on many levels, this teach-in was not the campus-wide reckoning that some hoped for."
Like The College Fix on Facebook / Follow us on Twitter
IMAGE: Shutterstock