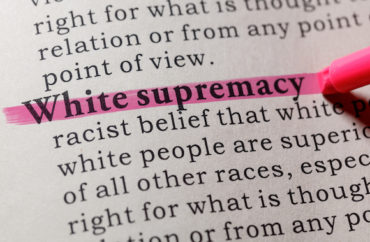 Boston University embraces antiracism language to fight return to campus, budget decisions
Boston University faculty members and students recently released a letter that calls on the institution to reconsider its approach to coronavirus.
Their letter argued coronavirus is not just a public health issue, it's also part of white supremacy.
In the letter, titled "Back2BU in a Time of COVID: A Call for BU to Dismantle Institutionalized White Supremacy Culture," students and faculty outlined the alleged "white supremacy culture" with several examples and offered a solution to combat it. It has over 50 signers as of Friday.
The signers, mostly faculty, accuse the private university of promoting white supremacy through its approach to the "Back2BU" plans. The campus returned on September 2 and students have an option of utilizing in-person or remote classes.
"We believe BU cannot fulfill its goal of becoming an anti-racist institution while its administration continues to operate from principles rooted in white supremacy culture," the letter stated.
Coronavirus "has a disproportionate impact on Black and Latinx communities" so the return of thousands of students threatens these communities, the letter states.
The signers argue that this represents "institutionalized culture of white supremacy at BU which is designed to perpetuate existing inequality." It comes "from the hierarchical power dynamic between masters and slaves and the legacies of settler colonialism."
MORE: U. Illinois music workshops to focus on Black Lives Matter, white supremacy
Other alleged examples of the white supremacist culture at Boston University include the school's decision to offer COVID testing only to its students instead of nearby communities and schools, the decision to cut matching contributions to employees' retirement funds, and the decision to not offer personal protective equipment to returning students, faculty or staff.
Campus officials should conduct a "thorough institutional audit of BU's organizational policies and practices across all levels and schools for racial justice and anti-oppression."
Seth Blumenthal, a steward with the SEIU faculty union and a lecturer at the school, said he would like to see Boston University add activism and service into more courses. He helped draft the letter along with other groups at the university.
The SEIU local itself is not behind the letter.
"I would like to see ways in which BU can structurally support these types of courses that integrate activism into the curriculum," Blumenthal told the student paper the Daily Free Press, referring to a course he teaches.
Blumenthal did not return several emailed requests for comment from The College Fix seeking comment on whether university officials have responded to the letter.
A Call for BU to Dismantle Institutionalized White Supremacy Culture#scholarstrikehttps://t.co/P23wBAsG5V

— Seth Blumenthal (@SethBlumenthal) September 10, 2020
Groups that endorsed and helped write the letter include the school of social work organizing team, unionized faculty, the Writing Program Diversity, Equity, and Inclusion Committee and the Boston University School of Social Work Anti-Racist White Affinity Group Facilitators.
The College Fix reached out to BU for comment twice via email in the past several days but did not receive a response.
The signers also demanded the university redirect resources "to protect and support the most vulnerable members of our BU community and the larger Boston community."
The letter did acknowledge that the university is taking action to confront white supremacy through "some of its recent hiring actions and the creation of the new Center for Antiracist Research."
Boston University recently hired famed anti-racist Ibram Kendi to teach at the university and open an "Antiracist Research and Policy Center" there. The center received a $10 million donation from Twitter founder Jack Dorsey in August.
The Center for Antiracist research was created in September 2017 at American University by Kendi, who now teaches at Boston University. American plans to keep the original center according to a statement from the provost.
In August, the school created a senior-level diversity officer position.
The diversity officer's role is to "work with unit leaders to help reform policies and practices at all levels of the institution, with an aim toward removing systemic racism and bias from the University," according to Boston University Today.
MORE: University to remove WW II murals because they show too many white people
IMAGE: Feng Yu / Shutterstock.com
Like The College Fix on Facebook / Follow us on Twitter