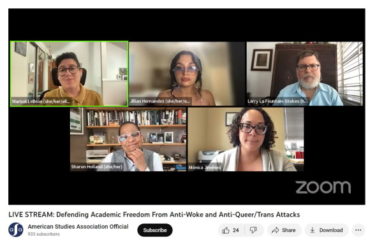 'Hateful legislation and executive orders have swept the country'
A group of humanities professors from across the country held a recent virtual panel to discuss what they see as the rising right-wing threat facing higher education today.
Scholars at the May 2 event, "Defending Academic Freedom from Anti-Woke and Anti-Queer/Trans Attacks," also discussed what they believe should be done about recent legislation "targeting queer and trans people."
Marisol LeBrón, associate professor of feminist, critical race and ethnic studies at the University of California Santa Cruz, said a spate of "hateful legislation and executive orders have swept the country."
"Educational spaces have become a particular target of coordinated right-wing campaigns, as we've seen books banned, curriculum curtailed and efforts to purge teachers who fail to conform to narrow and simplistic ideas of U.S. history," she said.
LeBrón was joined by four other professors, including Mónica Jiménez, assistant professor of African and African Diaspora Studies at UT-Austin, who spoke of pending legislative efforts in Texas to "do away with tenure, do away with CRT, and anyone who is teaching CRT," adding that "we will be denied tenure or stripped of tenure."
Jiménez described her view that "CRT has become this giant basket in which all sorts of things have been thrown in," adding that conservatives use it as a "boogeyman" for what they find offensive.
She said she has been working with the NAACP and other defense funds to observe pending legislation and see what educators and activists can do to fight the bills in court should they become law.
Sharon Holland, professor of American Studies at the University of North Carolina at Chapel Hill, said the ACLU is tracking nearly 500 bills that have been presented or signed into law.
Holland said such legislation includes "LGBTQ laws that target medically necessary health care," including attempts to "target affirming care for trans youth, creating criminal penalties for anyone who provides such care."
To counter this, Holland suggested that people do four things, "get involved, reach out to local restaurants and music venues," "create and circulate facts not fiction," and "form a mutual aid fund."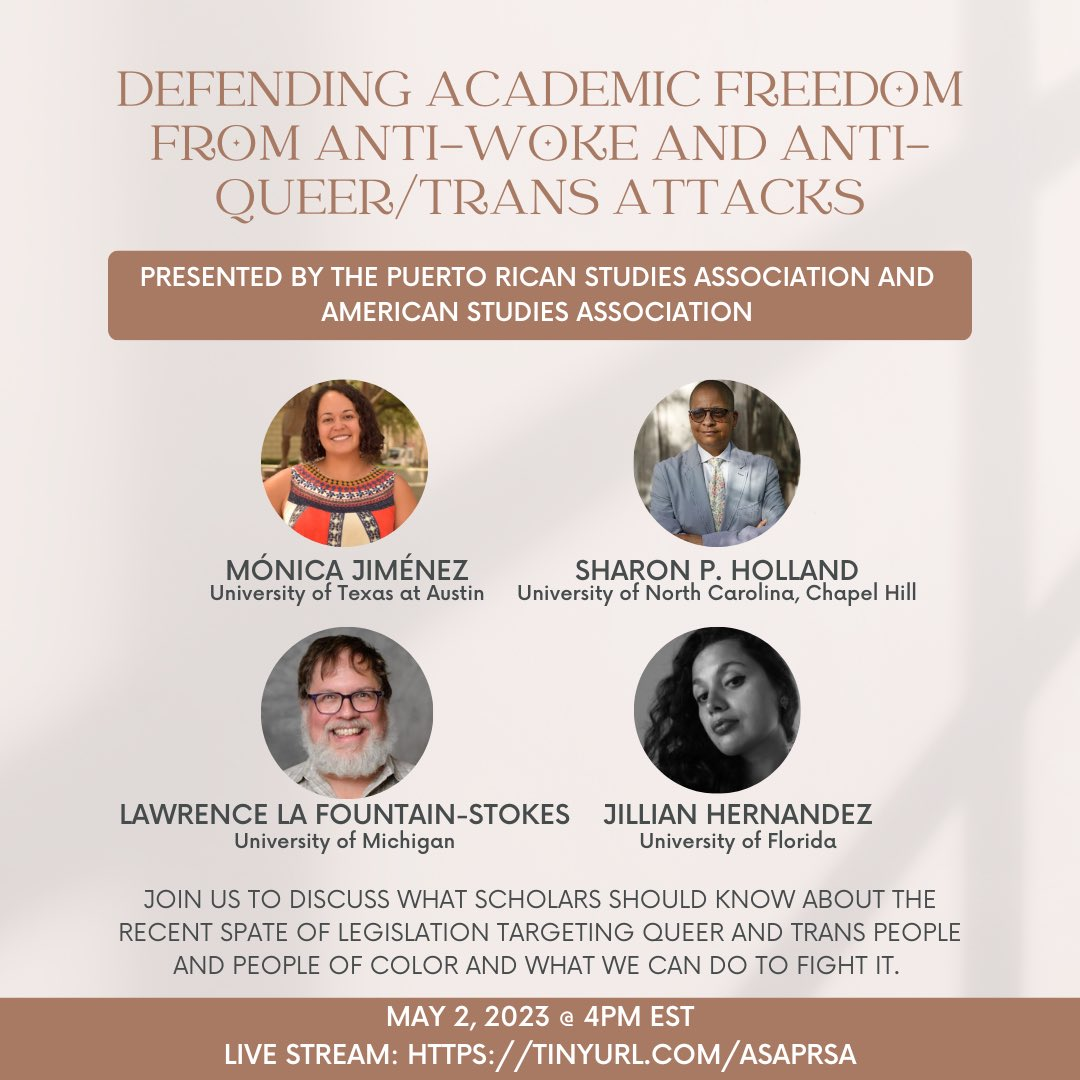 Larry La Fountain-Stokes, a professor of Spanish, American culture and Women's and Gender Studies at the University of Michigan, added that the recent efforts to ban drag shows in Tennessee have resonated with those in Michigan.
"[It's] just horrifying to think that people who make their livelihood from a very long-standing form of performance might all of a sudden be out of a job," he said.
Jillian Hernandez, assistant professor of gender, sexualities, and Women's Studies at the University of Florida, spoke of how "our scholarly frameworks are being framed as not only political frameworks, but as quasi-religious frameworks, in which the language assumes that we are all invested in some kind of conversion of an assumed student who comes to our courses."
"We definitely want to be attuned to the lack of safety that folks are experiencing through this rhetoric," she said.
"Be attentive to what is happening so that maybe you might be able to identify it if you see it start to encroach upon where you are" and resist this "authoritarianism," Hernandez said.
The American Studies Association, which co-sponsored the event, did not respond to requests for comment from The College Fix.
MORE: Nearly every U.S. state has introduced measures to combat critical race theory: report
IMAGE: YouTube screenshot
Like The College Fix on Facebook / Follow us on Twitter