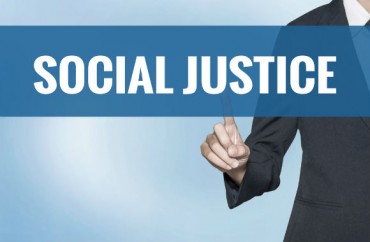 A pair of Roosevelt University professors were caught in a Zoom call bragging about how they push social justice issues in their classes.
According to West Cook News, Gina Harris and Ralph Martire apparently didn't realize their mics were still on during the February 26 discussion.
Harris, an adjunct at the Illinois institution's College of Education who trains future educators, said social justice is "part of everything."
"I mean, it's all social justice," she said. "All day, every day, I get to talk about the things I love. I'm really living the life over here."
Harris also teaches at the elementary level, and is a liaison officer for the National Education Association. She describes herself as "a restorative justice practitioner and peacemaker."
For his part, Martire told Harris he's happy she's teaching at Roosevelt as she "fits in so well with their philosophy and mission."
MORE: U. Minnesota to require social justice course for incoming undergrads
He then informed her that his students "flip out" when they realize he infuses social justice into his master's class on fiscal policy and public budgets: "They're like, Oh, man. Professor Martire, this is a really weird way to teach a budget."
According to his faculty page, Martire is the executive director of the Center for Tax and Budget Accountability, which works to ensure economic and budget policies at various levels are "fair and just." He also served on the Equity and Excellence in Education Commission during the Obama administration.
When someone off-camera told the profs others could hear their discussion, Harris replied "We're cool with that, we're loving consumers."
Both Harris and Martire serve on the Oak Park and River Forest High School Board.
Check out the recording:
MORE: Growing number of English, writing scholars prioritize social justice
IMAGE: PhuShutter / Shutterstock.com
Like The College Fix on Facebook / Follow us on Twitter