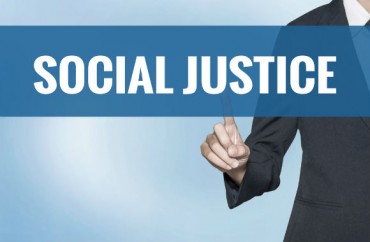 The University of Minnesota Senate voted last week to require all undergraduates to take a course on racial and social justice.
The measure passed with 67 votes in favor, 15 nays and 8 abstentions.
Previously, The Minnesota Daily reports, UMN students had to choose four courses from five total themes, with one of the theme options being "Diversity and Social Justice." 
The Senate changed "Diversity and Social Justice" to "Race, Power and Justice in the United States," and beginning with the class of 2025 students will have to take a course in that theme.
The proposal for the change came from the faculty Council on Liberal Education, which "reviews and approves liberal education courses." The CLE's Kathryn Pearson noted without a requirement, some 25 percent of UMN students do not take a social justice-themed course before graduating.
Pearson said the catalyst for the change was the killing of George Floyd last year.
MORE: UMN faculty group: Hire 50 minority profs, require  social justice course
According to a statement from University Relations, the Office of Undergraduate Education and the CLE will work together on next steps for implementing the change. The new requirement will not impact current students, Pearson said.

Courses that currently meet the standards for diversity and social justice in the U.S. theme will automatically meet the new RPJ theme's requirements. As courses come up for their regular review over the next few years, however, they will need to be updated to meet the new requirement, according to Pearson.

The Minnesota Student Association voted to endorse the new theme requirement at their Tuesday forum meeting.

"I think the University has a responsibility and a lot of ways partly just given where we are geographically, partly given what the objectives of higher education institutions are to equip students with a diverse worldview," said Carter Yost, an MSA student representative, who co-led MSA's endorsement of the new theme requirement.

"I think making this theme a requirement for students is a really great step towards better student understanding," he said.
Some in the UMN community have reservations about the changes, however. Various Senate members said the requirement could "place additional emotional labor on students of color who have lived experiences with racial injustice," while others believe social justice should be covered in every subject "because it touches everything."
MORE: UMN lecture features 12 step recovery program for whiteness
IMAGE: PhuShutter / Shutterstock.com
Like The College Fix on Facebook / Follow us on Twitter