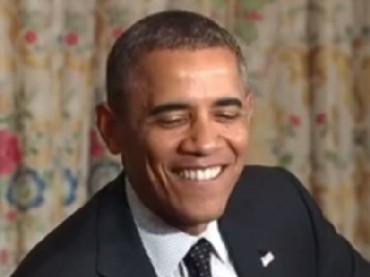 After Republican candidates across the nation swept the midterm elections and took back control of the U.S. Senate, many suggested Democrats' defeat came as a result of American's disapproval of President Obama's job performance.
But that's not exactly the case, suggest professors in interviews with The College Fix.
Voter turnout, poor campaigning by Democrats, mainstream Republican candidates who ran strong campaigns and other factors played a strong role in the election results, they say.
History shows low voter turnout favors Democrats, and Donald Greenberg, a political science professor at Fairfield University, points out turnout was abysmal. 
"The turnout for the election was under 40 percent, the lowest turnout since 1942," he said in an email to The College Fix.
While many have used the turnout component to excuse or ameliorate voter disapproval of President Obama, Professor Greenberg has a different take.
"The terrible campaign run by Democrats gave voters no reason to vote for them," he said.
Some political pundits have agreed in some way with that sentiment, and a few Democrats have suggested running away from President Obama may have actually made their job of keeping control of the Senate more difficult.
In another theory, The New York Times ran an article two days after the election saying that the Republican victory can in large part be attributed to the fact that extreme conservatives who have said controversial things were kept from running this time around, making GOP candidates stronger in the general election.
Miami University Professor Bryan Marshall agreed in a way, saying in an email to The College Fix that the GOP, as a whole, ran "a group of top tier candidates and many proved to be very disciplined campaigns."
Professor Marshall cautioned however that there are no simple answers to the midterm election results although "some will want to paint that picture."
Some professors suggested it was a matter of odds.
"Most political scientists predicted it," government Professor Stephen Medvic said in a post-election review panel at Franklin & Marshall College. "Since 1934, the sitting president's party has only gained seats twice in a mid-term election."
Midterm elections tend to draw older less liberal crowds to the polls, which does have an intrinsic advantage to the Republican Party. But many non-political analysts noted that these demographics can not alone be the central reason for the drubbing of Democrats in nationwide.
For example, Republicans were markedly improved in the area of single women, normally a Democratic bastion.
The 'War on Women' message fell flat," said Western Kentucky University political science professor Joel Turner to his campus newspaper.
In fact, there seems to be no clear consensus, and what one takes away from the election does seem to hem along party lines, with Democrats seeing the Republicans running a savvy campaign and Republicans seeing a unanimous rejection of President Obama.
College Fix reporter Michael Sorge is a student at SUNY Purchase.
Like The College Fix on Facebook / Follow us on Twitter