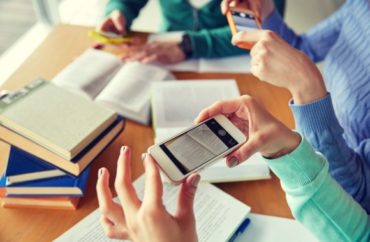 Professors describe feeling 'demoralized' and 'helpless'
College students nationwide are using dishonest tricks to ace college assessments and tests thanks to remote learning, advancing technology and professors reluctant to enforce standards.
"For decades, campus standards have been plummeting," The Free Press reported on Tuesday. "Then Covid struck and all bets were off. With college kids doing college from their bedrooms and smartphones, and with the explosion of new technology, cheating became not just easy but practically unavoidable."
Remote testing plus a multitude of technology tools — apps and websites that answer questions instantly, facilitate instant messaging between fellow students, preserve old course materials and even write essays using AI — have given students plenty of workarounds to relying on their own memory or learned capacities.
Sources at Tufts University told The Free Press that students used their Apple watches to access digital crib sheets. At Boston University, students stated that a written paper can be bought for $20 to $30 a page, and at Dartmouth, students solve multiple-choice quizzes in groups.
"Its the Wild West when it comes to using emerging technologies and new forms of access to knowledge," Gregory Keating, a philosophy professor at USC, told The Free Press. "Faculties and administrations are scrambling to keep up."
One sophomore at the University of Pennsylvania told The Free Press that with her Intro to Accounting class graded on a curve, she's "getting screwed over for doing the right thing. It's a disadvantage not to cheat."
Professors describe feeling "demoralized" and "helpless," because "there's always another app, another workaround," the outlet reported.
Some nontenured faculty teaching lower level courses — where cheating is more common — so fear negative student evaluations that they "have no real choice but to compromise their professional standards and the quality of the students' own education to take a customer's-always-right approach," Gabriel Rossman, a sociologist at UCLA, told The Free Press.
Many professors also think ChatGPT "may be the proverbial final nail in the coffin," according to the site.
A Dec. 21 headline in The Wall Street Journal stated "ChatGPT Wrote My AP English Essay—and I Passed." The College Fix also reported in December on students who said they've gotten As using ChatGPT.
"The abilities of chatbots like ChatGPT are impressive, but they aren't yet advanced enough to serve as a total shortcut for students," English professor Adam Ellwanger at the University of Houston-Downtown told The College Fix. "They will be soon, though."
Amy Kind, a philosophy professor at Claremont McKenna College, told The Free Press that "We're headed for one of these dystopian societies in science fiction where we just outsource all of our writing and projects and thinking to computers, and they do it for us."
Soon, she said, "we'll be at the mercy of our future computer overlords."
MORE: Professor calls ChatGPT 'woke parrot' after AI refuses to cite fossil fuels' benefits
IMAGE: Ground Picture/Shutterstock
Like The College Fix on Facebook / Follow us on Twitter