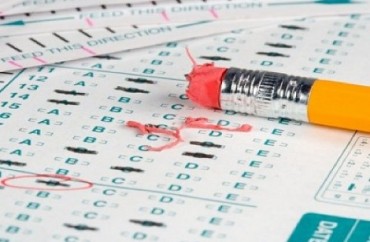 A Georgia professor's "stress reduction policy" apparently allows students to select their own grade if the one they received does not sit well with them, according to the instructor's online syllabus.
"Emotional reactions to stressful situations can have profound consequences for all involved," writes Instructor Rick Watson for his computing class offered at Terry College of Business at the University of Georgia.
"If you feel unduly stressed by a grade for any assessable material or the overall course, you can email the instructor indicating what grade you think is appropriate, and it will be so changed. No explanation is required," states the classroom rule, called on the syllabus the "stress reduction policy."
Watson also uses this policy for some of his business courses as well, reports Campus Reform, citing online syllabi.
The College Fix reached out to Watson on Monday for further explanation of the policy but has yet to receive a response from the educator.
The CSC Media Group, which first reported on the professor's policy, called it a "stunning but not-to-surprising example of the deteriorating quality of education and discipline in America's universities."
The stress reduction policy for Watson's data management class also states all tests are open book and open notes, including the use of laptops. What's more, exams are designed to only assess "low level mastery of the course material."
"Only positive comments about presentations will be given in class," it adds. "While this policy might hinder the development of group skills and mastery of the class material, ultimately these are your responsibility. I will provide every opportunity for you to gain high level mastery."
MORE: Professor explains the rise of 'precious snowflakes' – cites narcissism, over-nurturing
Like The College Fix on Facebook / Follow us on Twitter