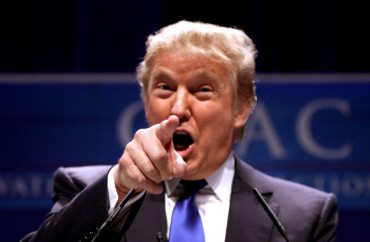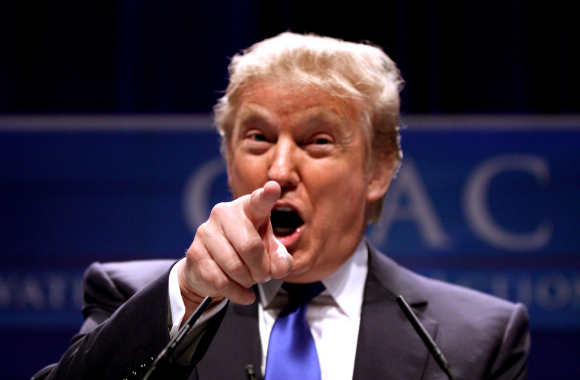 In another example of academics' politically bigoted hubris regarding our current president, two Harvard law professors claim President Trump exhibits all four of their "dangerous authoritarian" criteria.
As noted in Nicholas Kristof's New York Times column yesterday, professors Steven Levitsky and Daniel Ziblatt say in their new book "How Democracies Die" that quartet of criteria are
1. The leader shows only a weak commitment to democratic rules. 2. He or she denies the legitimacy of opponents. 3. He or she tolerates violence. 4. He or she shows some willingness to curb civil liberties or the media.
The only other chief executive besides Donald Trump to meet these benchmarks, the profs argue, was (you guessed it) Richard Nixon.
Of course, the profs inevitably invoke Godwin's Law:
Likewise, the authors say, no more than 2 percent of Germans or Italians joined the Nazi or Fascist Parties before they gained power, and early on there doesn't seem to have been clear majority support for authoritarianism in either Germany or Italy. But both Hitler and Mussolini were shrewd demagogues who benefited from the blindness of political insiders who accommodated them.
Newsbusters Chris Reeves wonders, "it seems a bit inexplicable how none of President Obama's many scandals involving executive overreach qualified him for exhibiting authoritarian behavior."
Indeed, Obama had weaponized the IRS (which was covered by Article 2, part 1 of President Nixon's never-needed impeachment), spied on journalists, and, as Reeves notes, "the Obama administration not only had an explicit policy justifying targeted killings of American citizens living abroad, but had acted upon a 'hit-list' of named targets."
Elsewhere, every recipient of a University of California-Irvine professor's college email account is … "treated" to a rant about how "evil" President Trump is.
According to Red Alert Politics, computer science professor Wayne Hayes' university email signature reads
Wayne Hayes, Ph.D.
Associate Professor, Computer Science, University of California, Irvine
President Trump is a self-absorbed, self-serving, habitual liar. The former two are opinion; the latter is fact. Just one example: http://foreignpolicy.com/2017/08/18/trumps-lies-about-james-comey-keep-unraveling. My opinion would reverse instantly if Hurricane Harvey's assault on Houston caused him to reconsider his currently asinine opinion on climate change.
Hayes, a Canadian, told RAP that Trump is "the worst kind of super villain," and that "he won the presidency from Hillary by very shrewdly gaming the system":
Hayes [said] that "we won't see the full effect of the devastation [Trump's] wrought on the scientific establishment for decades, but rest assured he's sewn the seeds of the economic doom of the US in coming decades."

"He's not stupid; he's evil," Hayes continued. "He's the worst kind of super villain: he panders to the masses but in fact puts his own interests above those of the nation. He installs yes-men who will do his bidding rather than experts in the field. Witness his appointment to the EPA: not somebody who knows or cares about the environment, but instead somebody who will work against environmental protection."
Read the full NY Times, Newsbusters, and RAP articles.
MORE: Prof: 'Contain' President Trump for 'emergency' mental evaluation
MORE: UCLA study analyzes over 6,000 Trump tweets, 'proves' he's a bigot
IMAGE: Gage Skidmore/Flickr
Like The College Fix on Facebook / Follow us on Twitter