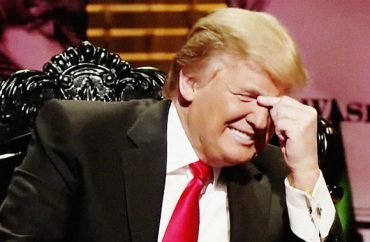 A professor from Amherst College has a new book out which is sure to add to progressive consternation concerning Election Day 2020.
Titled "Will He Go? Trump and the Looming Election Meltdown in 2020," Lawrence Douglas adds more fuel to already burning conspiracies, such as the 2016's election loser's yammerings which (most recently) include her advice to Joe Biden that he not to concede to Mr. Trump if he comes up short in November.
Douglas delves into common, if unlikely, election scenarios, made more popular since the 2000 election debacle (more on that in a moment), and especially in the age of social media. For example, if neither Trump nor Biden manage to get the needed 270 electoral votes, the House of Representatives would choose who's president with each state getting one vote. Worse still, Douglas notes there's an almost even party split among the House state delegations.
This scenario potentially could come about due to "faithless electors" not casting their (electoral) vote for whom they're supposed to. Douglas says there were seven such electors in 2016, the highest in the country's history. In addition, three swing states have Democratic governors but Republican-controlled legislatures which could lead to "disputes over which election results would be certified or even which electors would be seated."
MORE: Academics advocate a challenge to the 2016 presidential election
The author concedes there is the potential for problems with mail-in voting (or, as he craftily puts it, such ballots "can be susceptible to confusion") but says "given Trump's propensity for blaming others, [this] could give the president an opening — justified in his mind, and with or without proof — to refuse to acknowledge the result of a defeat."
But why wouldn't Trump be justified in having teams of lawyers dispatched to verify the mail-in ballot counting process, notably in heavily blue regions given recent stories about significant irregularities … and, most especially, given that Democrats inevitably will go to court to, as the Washington Post put it, determine "which [votes] are valid"?
To get back to the 2000 election, consider that Al Gore appealed to the judiciary regarding "arbitrary" deadlines, such as the that for completing a manual recount of votes in contested counties. Would not Trump be justified in questioning the ruling of a state's high court which overruled rules and regulations (rightfully) determined by the state legislature … as George W. Bush did with the Florida Supreme Court?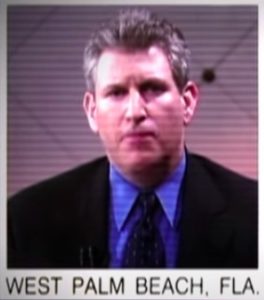 Douglas says he believes the US Supreme Court decision which ultimately confirmed George W. Bush as president in 2000 was "driven more by politics than law"; it's certainly arguable, however, that the actions of the Florida Supreme Court were equally as political.
Ultimately, the worries about Trump leaving the White House ring rather hollow given Democrats' reluctance to accept 2016's results. Hillary Clinton and her party blamed everything but their candidate's own ineptitude for the loss, and enacted a rapid (and ridiculous) scheme that Russia was behind Trump's victory.
This was similar to former Florida Representative Bob Wexler (above, left) being rushed to the media in 2000 to complain about the infamous "butterfly ballot" used in Palm Beach County. Among other things, Democrats called for a revote due to the confusing design of the ballot … a ballot they themselves designed.)
What Democrats and progressives are really frightened of is they know Mr. Trump won't care what the mainstream says if he challenges election irregularities in a close fight. And he'll fight Democrats tooth and nail using many of their own tactics.
As he should.
MORE: 25 percent of millennials suffered PTSD due to Trump's election
IMAGES: Can We Take a Joke? and CNN screencaps / YouTube
Like The College Fix on Facebook / Follow us on Twitter