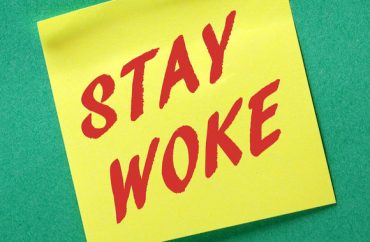 A controversy, such that it is, has resurfaced in the realm of science: The term "quantum supremacy" is "uncomfortably reminiscent of 'white supremacy.'"
So say a pair of professors in a recent Scientific American article.
"Quantum supremacy" was coined in 2012 by (quantum) physicist John Preskill while discussing the, well, supremacy of quantum computers.
Preskill admitted he wasn't entirely happy with the term, noting he wouldn't mind if someone came up with something better. But at the time he didn't indicate he was concerned about any connection to "white supremacy."
That is the job of more woke academics such as St. Anselm College's Ian Durham, a professor of physics, and mathematics professor Karoline Wiesner of the University of Bristol. They make the same argument various academics did in late 2019 in the journal Nature. (Preskill himself acknowledged the "repugnant political stance" that "quantum supremacy" elicited around the same time.)
The claim then was that it was "irresponsible to override the historical context" of the word "supremacy" because it "risks sustaining divisions in race, gender and class." Durham and Wiesner, along with journalist Daniel Garisto, agree: "Language matters."
MORE: Academics re: article on quantum 'supremacy': It's 'for racists'
It's a fact the word "supremacy" is "closely linked to 'white supremacy,'" the authors say, as The Corpus of Contemporary American English shows the latter is "15 times more frequent than the next most commonly used two-word phrase, 'judicial supremacy.'" The former also has "uncomfortable, negative connotations" in Chinese.
What's in a name? It's not just that quantum supremacy by any other name would smell sweeter. By making the case for quantum primacy we hope to illustrate some of the social and scientific issues at hand. In President Joe Biden's letter to his science adviser, the biologist Eric Lander, he asks "How can we ensure that Americans of all backgrounds are drawn into both the creation and the rewards of science and technology?" One small change can be in the language we use. GitHub, for example, abandoned the odious "master/slave" terminology after pressure from activists.

Were physics, computer science and engineering more diverse, perhaps we would not still be having this discussion, which one of us wrote about four years ago. But in the U.S., when only 2 percent of bachelor's degrees in physics are awarded to Black students, when Latinos comprise less than 7 percent of engineers, and women account for a mere 12 percent of full professors in physics, this is a conversation that needs to happen. As things stand, "quantum supremacy" can come across as adding insult to injury.
In response to criticism of the year-plus-old Nature piece, Durham and company invoke the popular media narrative of "conservatives pounce!": The Wall Street Journal, for example, "attacked" the piece as "quantum wokeness" and warned of a slippery slope.
And to linguist Steven Pinker, who said the "supremacy" brouhaha was a further "dumbing down" of the language and a "prissy banning of words by academics [that] should be resisted," the authors retort: "Seeking better language is a basic effort to be polite, not prissy" especially given quantum physics is a "historically white, male-dominated discipline."
MORE: Researcher supports 'combining intersectionality and quantum physics'
IMAGE: Thinglass / Shutterstock.com
Like The College Fix on Facebook / Follow us on Twitter