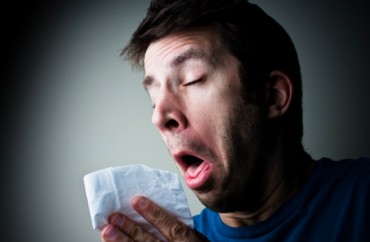 It seems a professor at the University of Texas Rio Grande Valley indicated on his syllabus that students should "refrain from saying, 'God bless you.'"
A snapshot of the syllabus went viral on social media, and students were there to offer their opinions.
"I honestly wouldn't have a problem with it," said Aaron Bravo, a UTRGV student.

Bravo saw the image on social media along with thousands of others, but did not know who first posted it.

"It shouldn't really be a problem, because it's the teacher's classrooms," said Bravo.

Not everyone agrees, and some students don't understand why saying "God bless you" is a problem.

"It's kind of ridiculous, First Amendment, freedom of religion. It's there. We shouldn't have to block that out of school," said Marcos Villarreal, a student at the university.

John Taylor was in shock over the rule.

"You shouldn't have a boundary on what you believe in, especially in the classroom," said Taylor. "I would've not said anything, but it would've bothered me, because as common courtesy, I say 'God bless you' to people who sneeze."
University officials released the following statement:
The professor's syllabus sought to identify examples of potentially disruptive behavior the professor believed could hinder the classroom learning environment, including use of cellphones. The intent was not to limit the religious freedoms of UTRGV students, but to avoid unsolicited comments that might distract others.
That indeed may be the case — the professor merely worded it poorly. I can personally attest to students exclaiming loudly "(GOD) BLESS YOU!!" in class and during exams when someone sneezes, and it's plainly obvious the intent was to be funny (actually annoying to everyone), not polite to the sneezer.
Of course, there are many other things with which students can interrupt, so I can see how this syllabus, as written, does appear (religiously) exclusionary.
h/t: The Daily Caller
Like The College Fix on Facebook / Follow us on Twitter
IMAGE: Allan Foster/Flickr