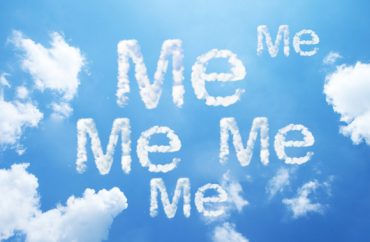 'The lack of using pronouns could lead to death'
I once got into a debate with a one-time Delaware state teachers union bigwig regarding various DEI — diversity, equity, inclusion — policies, and he brought up stats that LGBTQ+ students were more likely to commit suicide.
That debate was years ago; now, those statistics are being used as blackmail: Do what these students want … or they'll threaten to kill themselves.
If you think I'm exaggerating, look at what the Wichita Public Schools are doing. Via a FOIA request, Parents Defending Education got a hold of a student "gender support plan" which among other things asks "Are the guardian(s) of this student aware and supportive of their child's gender transition?" and "Who will be the student's 'go to' adult at school?"
A teacher training module features a slide which states "If family doesn't support them, LGBTQ+ students are 8 to 10 times more likely to die by suicide than other teens. The lack of using pronouns could lead to death. We are here to support and educate students, not to judge them or push them over the proverbial edge" (emphasis in the original).
Another slide informs teachers that they should usurp the rights and powers of students' parents: "To not use the preferred pronouns and/or names can equate to discrimination. To allow a parents wishes to not use the students' preferred pronouns and/or names is to allow yourself to be deputized to discriminate. This is not acceptable" (emphasis also in the original).
It's alarming enough that a professional workshop would outright advocate ignoring parents' wishes, but telling teachers and other staff that not ceding to students' demands means they might kill themselves?
Unfortunately, much like the contention that police are engaged in a genocide against American blacks, such apocalyptic hyperbole crumbles when one looks beyond the surface.
MORE: Transgender teen 'boldly' committed suicide, pediatrics professor says
First, the American Foundation for Suicide Prevention notes that "ninety percent of people who die by suicide have an underlying — and potentially treatable — mental health condition." For American teens specifically, it's even higher: 96 percent.
Additionally, according to the American College of Pediatricians, "cross-sex" hormones taken by teens can "disrupt their mental health," and research indicates that "in the long run, medical transition does not reduce and may even exacerbate the psychological distress that could lead to suicide."
Ultimately, Abigail Shrier says the questions for parents, teachers and healthcare providers are Is a teen's gender dysphoria responsible for suicidal thoughts and Is there any evidence that gender affirmation procedures rectify those thoughts?
The answer to both appears to be "no."
But since not ceding to an adolescent's demands about his/her/their/zir pronouns, etc. is routinely and immediately pounced upon as "hate" and "bigotry," you can expect situations like Wichita's to pop up more and more. And, like other irrational educational philosophies (see: equity measures and student behavior), it inevitably will snowball.
What will follow? A student telling the coach of a school sports team that if he doesn't make the final roster cut he'll kill himself? Will such ultimatums be issued by disgruntled students for a better grade in their classes? As an excuse to skip disciplinary measures like detention and suspension?
Sounds crazy, I know. But just a few years ago the notion of allowing young teens to "choose" their gender — and undergo medical procedures to support it — was unthinkable.
MORE: Ethicist challenges university claim that asking for pronouns reduces LGBT suicides
IMAGE: Shutterstock.com
Like The College Fix on Facebook / Follow us on Twitter