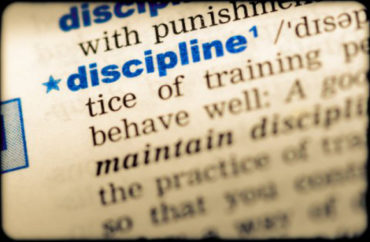 Teachers' lives may be getting even more difficult in the Golden State as new legislation seeks to ban schools from suspending kids in grades K through 8, and from expelling students in all grades.
California Senate Bill 419, sponsored by State Senator Nancy Skinner of Berkeley, builds upon previous legislation which bars suspensions of students through grade 3, according to The Sacramento Bee.
The bill continues the nationwide trend of scrapping "punitive" measures like suspensions and detentions in favor of efforts like "restorative justice/practices." With these, teachers and administrators hold chat sessions where students discuss what ails them and receive counseling. Indeed, 419 "encourages" such measures.
Skinner says suspensions are "lost time" for students: "Our goal needs to be to keep kids in school and to have them be successful."
The legislation still permits teachers to keep disruptive students out of class for up to two days (presumably in so-called "in-school suspension").
The proposed laws also aims to address racial disparities in school discipline.

Students of color are disproportionately suspended for unruly behavior in California schools. Black students made up just 5.6 percent of the total enrollment for academic year 2017-18, yet accounted for 15.6 percent of total suspensions for willful defiance, according to the education department.

By contrast, white students made up 23.2 percent of total enrollment and accounted for 20.2 percent of suspensions for willful defiance.

"These particular kinds of suspension are being used to harm young people and especially black people in particular," said David Turner, with the Brothers Sons Selves Coalition, part of the Alliance for Boys and Men of Color, a co-sponsor of the bill.

"When we talk about racial equity, this bill is racial equity," he said.

Turner said that SB 419 springs, in part, from his group's successful effort to get LA Unified School District to ban willful defiance suspensions for all grades. He said that as a result, not only did the number of suspensions go down, but the number of graduations went up.

"The sky did not fall down," he said.
The National Education Association's California affiliate is officially neutral on the bill. This may be due to teachers' continued ability to oust disruptive students from class (for up to two days).
The only organization opposed to the legislation is the Charter School Development Center. Its executive director, Eric Premack, claims (rightly) that the bill "def[ies] the very reason why charter schools exist." The biggest concern is the ban on expulsions for "unruly behavior": Premack is "unaware of any widespread expulsion problem among charter schools" and said 419's prohibition is "a fix in search of a problem."
MORE: Study shows teachers still want suspensions used for discipline
MORE: Common sense prevails at last on school discipline
IMAGE: Shutterstock.com
Like The College Fix on Facebook / Follow us on Twitter