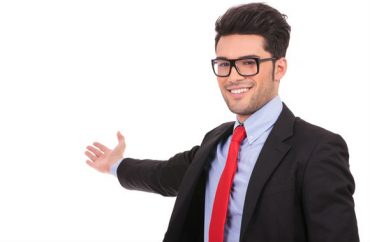 UPDATED
Leads professor to cancel presentation by illegal immigrant
Student activists at Northwestern University shouted down an Immigration and Customs Enforcement official who was trying to give a classroom presentation Tuesday.
But they didn't get into the class without permission. An administration official invited them to make their presence felt in the class.
The ICE official and a Justice Department representative who was also slated to speak quickly left after it became clear the protesters would not stop talking.
The university has declined multiple requests to answer whether Dean of Students Todd Adams had the authority to invite the anti-law enforcement protesters into Prof. Beth Redbird's sociology class.
Also silent so far: a Faculty Senate committee tasked with making recommendations on "faculty rights and responsibilities."
Protesters ignore ground rules to not be 'disruptive'
The ICE official was joined by a representative from the Executive Office for Immigration Review. They were guest speakers in Redbird's class "Social Inequality: Race, Class, & Power."
Outside the hall where Redbird's class was hosted, multiple leftist groups were protesting the officials' presence on campus. According to The Daily Northwestern, they included Latino activist group MEChA, Black Lives Matter NU, the Immigrant Justice Project, Asian Pacific American Coalition, NU Queer Trans Intersex People of Color, and Rainbow Alliance.
As Redbird's class was starting, the protesters marched into the hall chanting slogans such as "Fuck ICE" while holding up banners and signs.
Administrators including Adams, who had stationed themselves by the protest, told the activists they could enter Redbird's class as long as they were not disruptive, according to the Daily.
Students protest campus visit by ICE public relations representative https://t.co/EeMGArGOJy pic.twitter.com/A8XjVyt3o9

— Daily Northwestern (@thedailynu) May 17, 2017
MORE: Northwestern president defends 'safe spaces' for students
After they showed up at her door, Redbird invited the activists to listen to the presentations and told them they could speak to the class afterward.
The activists did not follow the ground rules issued by Adams and Redbird. They "refused to sit down," held their signs aloft and grilled Redbird about why she had invited an ICE official, knowing how it might offend or harm undocumented students or those who know people who have been detained by ICE, the Daily said.
Minutes later, with no evidence they would be able to give unimpeded presentations, both ICE and DOJ representatives left. Redbird stayed to continue conversing with the protesters but released the class after only 15 minutes.
Redbird told The College Fix in an email that the government officials "were not agents and did not have arrest powers," and that she made attendance optional for Tuesday's session. Students had two weeks' notice that an ICE official would be in class, Redbird told the Daily.
She invited them to address her class so students could "ask questions about the structure of these agencies and the realities of immigration enforcement," Redbird told The Fix.
Though she said most students and "many" protesters stayed after she formally ended the session, and "we had a productive discussion about public policy and free speech," the incident convinced Redbird to cancel a planned speaker for Thursday.
That person is an illegal immigrant and would have spoken about immigration enforcement from that perspective, but "I can no longer guarantee his safety and privacy," said Redbird, who came to Northwestern from Stanford last year.
She will "continue to look for ways to give my students the tools they need to engage with their world" by presenting them with "open dialogue and exposure to opposing viewpoints," Redbird said.
MORE: Northwestern prez uses microaggressions to stop microaggressions
Her carefully crafted statement appears to have been vetted by Alan Cubbage, vice president for university relations. Redbird gave The Fix Cubbage's contact information and title without prompting, saying "all media inquiries about this matter should be directed" to him.
The administration has yet to answere Fix questions about administrators potentially infringing on a professor's right to run her class as she sees fit.
Outraged that protesters kept acting like protesters
Answering a query to Director of Media Relations Bob Rowley, Cubbage gave The Fix a statement credited to President Morton Schapiro and Provost Daniel Linzer. It sidestepped the open question of administrators' role in the classroom shoutdown.
"We are deeply disappointed in the conduct of a group of students Tuesday that resulted in the disruption of a lecture in a Northwestern University class," which was "disrespectful, inappropriate and contrary to the values of the University," they wrote.
The school will "determine the appropriate actions" to take after "carefully reviewing the facts" of the protest and shoutdown, they said.
Faculty have the right to invite speakers of their choice, and while the administration understands the protesters' views, "the resulting disturbance not only limited the academic inquiry central to our campus, it also forced invited speakers to leave and violated the rights of other enrolled students who were present to learn," they said.
"Free expression must be protected and should be countered with more debate, close examination and critical thinking – not censorship."
Northwestern University response to student activists crashing classroom presentation by ICE official by The College Fix on Scribd
MORE: Northwestern prez apologies for calling you 'idiots' and 'lunatics'
Schapiro has publicly defended "safe spaces" for students – using the example of black students refusing to let white students join them for lunch – and called those who deny the existence of microaggressions "idiots" and "lunatics." He later apologized for those slurs, saying his comments were made off the cuff.
The president has also said students can't embrace "uncomfortable learning" unless they feel "comfortable."
Asked a second time whether she felt pressured to let the protesters in because of Adams' invitation, Redbird told The Fix she was "very impressed with the Northwestern response":
Dean Adams did everything in his power to give me decision authority over my classroom.  I have found the whole administrative system both supportive and effective.
Administrators giving permission to activists to enter a classroom may also involve the Faculty Senate.
The Fix contacted Prof. Sylvester Johnson, chair of the faculty rights and responsibilities committee, Tuesday afternoon to ask what issues the incident raises for the committee. Johnson has yet to respond.
UPDATE: Prof. Redbird told The Fix Thursday that Dean Adams, who invited protesters into her class, "did everything in his power to give me decision authority over my classroom." She was "very impressed" by the administration's response. The article has been amended accordingly.
MORE: Burlesque at Northwestern isn't 'safe space' for 'marginalized' students
Like The College Fix on Facebook / Follow us on Twitter
IMAGE: Viorel Sima/Shutterstock